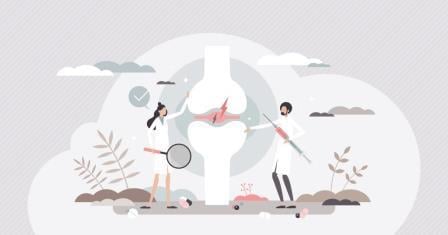 Around 10 million people in the UK; are believed to experience pain daily. There are many reasons for this, illness, injury, old age, chronic disease like arthritis and obesity, to name a few.
Of course, pain in any form; has an impact on the quality of life, impacting sleep, activities, energy levels and can contribute to depression.
Many people will be under the care of a GP or physician, and hopefully, get access to treatments that help with their pain. But, for many of us, the pain may be short term, perhaps due to a sports injury, or we may not want to take pain relievers. Or maybe a pharmaceutical approach interferes with other medications or is not sensible long-term. So, we look at more holistic approaches that may form part of your approach to pain management.
Things to Try:
Acupuncture uses fine needles to stimulate nerves and muscles under the skin; in turn, this allows the body to create endorphins which act as pain-relievers. Usually, a course of sessions is needed. The NHS may offer acupuncture for specific conditions. This Chinese holistic method believes that QI ('chee') flow; can be restored, allowing healing.
Supplements: If you are open to vitamins, you may consider Vitamin C which, is crucial for joint health. Adequate levels ensure that your body continues to make cartilage that cushions the joints.
Tens Machines are often suggested for nerve pain or from pain arising from conditions like arthritis. The idea is to create a natural pain-killer (endorphin) in the body via electrical pulses. Essentially the pulse interrupts the brains pain signal.
For Specific Short-Term Issues:
Headache: In a sitting position, rest your chin on your chest, and put your hands behind your head. Press down for one minute, then rotate to the right for one minute. Back to the centre and then to the left for one minute.
Neck Pain: Find a tennis ball or a foam roller (if you happen to have one for exercise). Get in a standing position against a wall or closed door, place the ball behind your neck and then move; so that the ball rotates and moves all around the painful area. Oxygen from the increased blood flow will go to the inflamed area; to ease the pain and assist in repairing it.
Back Pain: You will need an ice pack and a hot water bottle. Alternate between using the two on the sore area for five minutes at a time. Keep doing this until the acuteness of pain subsides. When recovered, you may want to think about yoga, which can be a gentle way to soothe back pain and prevent re-injury.
Easier Fixes:
Having sex may have a positive effect, similar to pain killers, in releasing endorphins/positive hormones into the body. Perhaps consider this for migraine and even menstrual pain.
Similar to the above point, if you want to lower cortisol (the stress hormone) and increase the feel-good chemicals. Then, try laughing – it is the best medicine! This trick may distract your mind from how much pain you're experiencing.
Try soaking in a magnesium bath, which can be particularly good for soothing all-over aching muscles, perhaps induced from exercise, or long days standing/sitting at work in one position. It can also be beneficial for people who experience cramps. Magnesium supplements are good for relaxing tense muscles and restoring a feeling of calm in the body.
Turmeric is known as an anti-inflammatory. Of course, you can cook with this, or take tablets – but it is also good made into tea. Adding in ginger will only enhance the effect, as in certain situations, ginger has proved to be as effective as Ibuprofen.
Just breathe – we don't realise just how often we hold our breath or don't breathe deeply from our diaphragm's as intended. The more stressed we are, the worse our breathing becomes and the more muscular tension we experience. Try breathing in through your nose for 4 seconds, pause for 1 second, then breath out for 6 seconds.
Water – drink more; simply because the spinal shock absorbers are 80% water. When we are dehydrated, so are they – gravity does its job, and water leaches from the discs, which may impact pain. As a general guide, two litres a day is a good aim.
For a quick dopamine hit in the body, eat some dark chocolate (70% or above is ideal). It's helpful like laughter to provide a short-term uplift to the mood.
Don't Suffer
Whatever the source of your pain, don't suffer in silence. Many have battled on, especially during the pandemic. But, now is the time to seek help from your GP. They may suggest methods of pain management that surprise you, such as cognitive behavioural therapy – which by itself won't medically alter the pain but may allow you to think differently about the pain and, in turn, manage day-to-day life better.
*This article is not meant to constitute medical advice. Speak to your GP before making any changes to your diet, exercise, supplement or medication regimes.