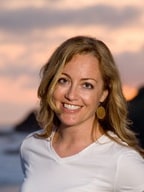 With her guides, Bryony can bring balance to your life, along with real peace and joy.
Bryony is an incredibly insightful reader, who has been intuitive all of her life. She has never been trained or taught her skills; they are a natural intellectual gift. Bryony has a real connection to her spirit guides. She has invaluable years of experience as a professional medium focussing on many of life's key areas.
Relationships
Favourite topics for Bryony are emotional journey's, major life decisions and in supporting folks to find a path through relationship difficulties. She tunes in to your earth energy and with her guides can bring balance to your life, along with real peace and joy.
A very spiritual reader, Bryony works with her guide to tune into your energies and auras to assist you in your journey. She will look at your relationship and see why you are not connecting. Bryony can look at someone you want to be close to and see if there is a reason they are not coming forward. If you feel as if your career has stalled, she will show you what blocks are in your path. Or maybe you just feel like you are not moving forward in life but can't see why; Bryony will show you likely outcomes for changes you make from her vision and wisdom.
Business Trouble Shooter
For over 30+ years, Bryony was a trouble-shooter in business and the corporate world, so she is well placed to give spiritual counsel in this area. If she sees your life pathway is blocked, she will tune into the environment of what is going on around you and show you the way forward.
As a psychic medium, Bryony is always honest about what she sees; she is a very creative and caring person who has a great empathy towards people and animals. She believes in everything natural and holistic and can't resist beagle dogs with their cute pendant ears and cheeky personalities. Bryony's philosophy is that love is all around – you just have to embrace it!
Why not call Bryony now and unblock any issues in your path?