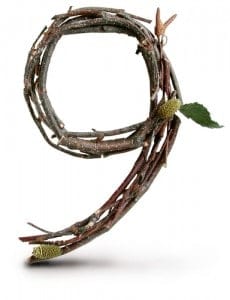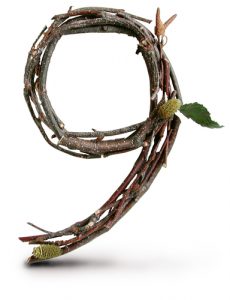 Compassionate, generous and friendly those with the Life Path 9 can count themselves as 'The Humanitarian.'
If your Birthday adds to a 9, for example: 6th November 1990
6, 11, 1990
6+11+1990= 2007
2+0+0+7= 9
In this case, you would have the Life Path number of: 9
(If you are unsure on how to calculate your Life Path number, refer to our previous post 'introduction to numerology').
Characteristics
As the name 'humanitarian' suggests, those with a Life Path 9 are deeply concerned for the world around them.
9's are mostly concerned with helping others, especially those who are less fortunate. They have a great deal of compassion and will go out of their way to work towards a better world for all. They will generously offer their time, money and energy to a good cause and if they are in a position to help then they will.
9's are idealists, dreamers and natural leaders. Their approachable nature means they have the ability to make friends easily, and generally possess an upbeat, good-natured demeanour.
It is in a 9's nature to be quite secretive and they don't often expose their deepest fears or dreams to anyone as it can make them feel vulnerable. Their concern for others also means they often sacrifice their own happiness and peace of mind – they need to learn to reach out to others when they need support or love.
Relationships
In love, 9's are romantic, devoted and impulsive, however they can battle with their tendency to end things every time they encounter a rough patch. While they hate to see things finish, they can get tempted to end a relationship so it's on their terms.
Their fear of feeling exposed and vulnerable leads 9's to enter into a relationship slowly and ready to back out at any time.
Saying this, there are life paths which could prove to be very compatible with a 9. Sensitive 2's will see through their artificial defences, while they may find they have lots in common with protective, loving 6's. The imaginative 3 could also be a potential match.
Career
9's tend to pursue careers that allow them to help, or bring people together. They thrive in high-pressure environments and are motivated by deadlines and tight schedules.
9's like variety and have a tendency to change their career in search of new challenges; however once they've found a career that suits their personality 9's can find much success in journalism, teaching, art or as healers.
Famous 9's
Due to 9's deep understanding of life, their talents are often manifested in the artistic and literary fields. They may be found expressing deep emotional feelings through painting, writing, music or other art forms.
You may notice that some of these famous 9's are renowned for their humanitarian work, including spiritual leaders Mother Teresa (August 26, 1910) and Gandhi (October 2, 1869). Among the more modern celebrities, include:
Justin Bieber – March 1, 1994
Adele – May 5, 1988
Bob Marley – February 6, 1945
Elvis Presley – January 8, 1935
Best Mediums reader Bobbie (PIN: 2626) can advise you using numerology, and guide you to make those life-defining decisions with ease and security.
Through their strong connection to the spirit world, Best Mediums can guide you on any matter, from troubles with relationships, to careers or simply getting on the right pathway. Call one of our mediums now.