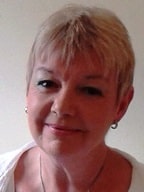 Ruth's total spiritual dedication and sincerity are immediately apparent to all who speak with her.
Ruth is an experienced medium who has decided to devote her whole life to spiritual development. As part of her work Ruth gives messages from folks departed loved ones from the platform in Spiritual Churches. Her greatest joy is in the hands-on healing and teaching of others. She has studied and qualified professionally as a Counsellor and Hypnotherapist. This was so she may understand the psychology of people better.
Ruth's Journey
The journey for Ruth first began as a young child when she experienced a family tragedy. That was the catalyst or the beginning of her spiritual mission. She realised that in some ways she would have to grow up quickly. Ruth knew she was not going to escape life's troubles, tribulations and tragedies even from that young age.
As Ruth grew up, she came to the conclusion that to live a happy and joyous life was all about trying to understand people. Including one's own family and sharing in unconditional love, compassion and forgiveness. Anger and resentment just had to go and she came to realise that whatever the question was 'love' always had the answer!
Connection to Divine
Then, Ruth decided to work on a much deeper level in developing and understanding her connection with the Divine, her Angel helpers and Guides. She worked on her personal spiritual growth, emotional strength, maturity and emotional intelligence. It is in the finding and attempting to practice all of these things that can make us the real Master!
Ruth believes that having the ability to adapt to life's situations and circumstances is really important as one can get stuck in a rut and in belief systems that just do not serve and can restrict the ability to live life to the full. So, when something isn't working, try not to be scared, just believe in yourself and attempt to change it…
Ruth's total dedication and sincerity are immediately apparent to all who speak with her, why not call today and see for yourself?