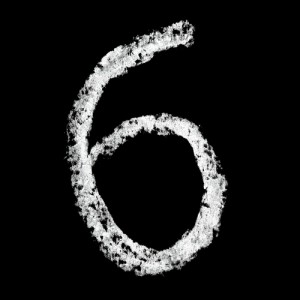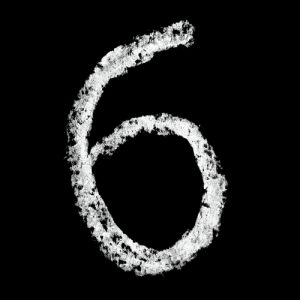 Compassionate, nurturing, and family orientated those with the Life Path 6 can count themselves as 'the teacher.'
If your Birthday adds to a 6, for example: 3rd October 1964
3, 10, 1964
3+10+1964= 1977
1+9+7+7= 24
2+4= 6
In this case, you would have the Life Path number of: 6
(If you are unsure on how to calculate your Life Path number, refer to our previous post 'introduction to numerology').
Characteristics
6's are the teachers, carers and trainers in life. They are incredibly caring and generous, and find nothing more rewarding than truly helping others. Their main goal in life is to live to love, providing support, care and comfort to those around them.
It is in a 6's nature to take responsibility and must feel 'useful' to feel happy. They are very down to earth and realistic, and often feel that the most important thing in life is the home, family and friends.
There are a few negative traits to this number, there is a danger that 6's may become overburdened by the feeling of responsibility towards others. While they thrive on supporting others, they must also learn the balance between helping and interfering, as others may perceive it as controlling and domineering.
Relationships
6's are selfless and loyal in their relationships and will thrive in a peaceful, harmonious partnership.
Love is the power that controls a 6's life, and their love will be endless if they find the right person. They don't function well in stressful relationships, and seek marriage and children where they can fully express their nurturing, domestic instincts.
People with a Life Path 6 can find a natural fit with those with a Life Path of 2,9,8 or 1.
Career
A 6's love of caring and protecting often means they are drawn into careers that allow them to feel connected to their community or family values. They may find most success in positions where they can share their life experiences such as a counsellor, teacher, or in the medical field.
6's should aim for a career that rewards responsibility as they make natural managers. Their 'take charge', charismatic leadership qualities will attract and support a strong team in the workplace.
6's express great appreciation to the arts and are often blessed with talents in music or performance; however their creativity may be suppressed due to their inability to fully appreciate their talents. 
Famous 6's
You may notice that some of these famous 6's are idealistic, humanitarian and devoted to their life's work. Many of them are also predominant caretakers and head of their famous families:
Victoria Beckham – April 17, 1974
John Lennon – October 9, 1940
Michael Jackson – August 29, 1958
Britney Spears – December 2, 1981
Albert Einstein – March 14, 1879
Michael Caine – March 14, 1933
Through their strong connection to the spirit world, Best Mediums can guide you on any matter, from troubles with relationships, to careers or simply getting on the right pathway. Call one of our mediums now.