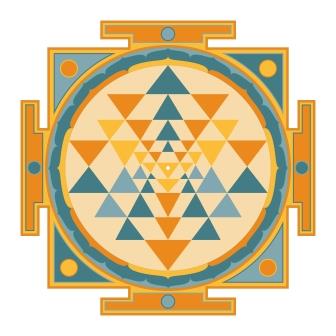 Zen Buddhist's main aim was to live in the present so that they could experience and see everything fully. To help them achieve this goal, they used a form of meditation called – Zen Sitting.
They typically chose one of six positions and then sat very still for some time, allowing their minds; to be completely quiet.
Zen Masters
Zen Masters often described this meditation practice as 'sitting like a mountain'. Whilst they wanted to clear their minds of thoughts, it was okay for them to become aware of and at one with nature, the Earth, the sky and their surroundings.
As you might imagine, after a long period; of sitting in one position, the body becomes achy and stiff. So, rather than coming straight out of the meditation mind frame, they would switch to something called Zen Walking. This was a slow and deliberate walk; whilst getting further in touch with their surroundings, for example, barefoot on grass. They would continue this until they were fully ready to leave the meditative state.
Mandalas
Even Buddhists can struggle to achieve a meditative state, and they like others, sometimes use Mandalas to help. Mandalas are considered to be symbols of the universe, and often; they are made of beautiful colours, patterns and complex geometric shapes.
When people first start to meditate, they can find using a Mandala as an object to concentrate on; is an easier route to emptying the mind; and pushing negative chatter to one side.
The picture in this article depicts a Shri Yantra Mandala, which is Nepalese in origin and has been used for well over 300 years. You will notice that it has four outer arms, these are considered to be 'doors' – that your mind can both enter and leave during the meditation. The triangles are also purposeful, representing males and females in the universe, and the surrounding circles – are what unite them together!
Mantras
If a Mandala does not appeal to you, then; you could also try entering a meditative state; by using a Mantra. A Mantra is simply a word, phrase, or even a sound – that has a special meaning to you. Every time you feel that your mind has wandered back to your thoughts – use the Mantra to bring you back. You can chant the Mantra out loud or repeat it in your head, over and over again, as needed.