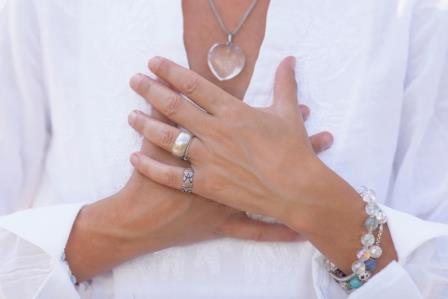 September is a very transitional month; summer is ending – but we are not quite autumnal yet. There is an air of new beginnings, especially as children return to school.
We aren't quite ready to cast aside our flip-flops and shorts but have the excitement over boots and cosy jumpers to come. And, of course, it's too early to think about Halloween, Thanksgiving (for our Canadian & American clients), and whisper it quietly – Christmas. But, never the less – we know the season will be upon us soon enough.
So, if you need to slow down the pace of life and balance living in the here and now, then why not embrace the evening sunlight fading in September and carry out an Angel Meditation?
Evening Angelic Meditation
Wait until the sunlight is fading.
Ask the Angels to surround you in their protection.
You may want to invoke Archangel Auriel (destiny) and Archangel Gabriel (guidance), as these two Angels are most often associated with the Moon. But feel free to seek the blessings of any Angel you feel a connection with.
Breathe deeply for several minutes.
Place your hands in a prayer position over your heart chakra.
Ensure your feet are planted firmly and take more deep breaths – letting go of any tension, so your body's energy can move freely.
Breathe in, and as you do – raise your arms up and out; as if to embrace the Moon. Let the powerful Angel's and Moon's energy wash over you.
Now is the time to ask for guidance, protection and even insightful dreams.
As you close the meditation – imagine you are cradling an orb of moonlight; as you slowly breathe in and out – you can sense its transition as it becomes sparkly moondust.
For your final breath out in this meditation, bring your arms down and rest them by your sides, and imagine you are being shrouded in the shimmery moondust – completely covering your aura with positive angelic energy.
Ref: The Angel Bible: Hazel Raven