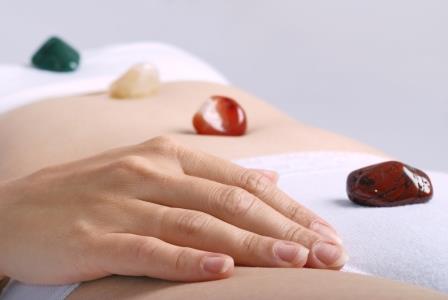 Crystal Healing is an alternative medicine technique that uses stones and crystals in order to heal the mind or body.
Each crystal has a unique structure which causes it to resonate at a certain frequency. This resonance gives the crystal its healing ability. They are then placed or swept by the practitioner over different points of the body, bringing relief to that particular area. You can also carry or wear crystals, which can gently alleviate a condition.
Where can you find these kinds of Crystals?
Many popular high street shops offer starter sets for crystal healing, which often include guide-books and the basic crystals for each 'Chakra.' We are said to have 7 Chakras on our bodies (our main energetic areas) which relate to 7 different coloured crystals. They are:
Crown (Violet-white)
Forehead (Indigo)
Throat (Blue)
Heart (Green)
Solar Plexus (Yellow)
Sacral (Orange)
Base (Red)
This is a good place to begin in crystal healing and through working with these 7 stones you may discover the power that lies in them and find the ability to self heal.
If you want to move on from the basics, there are a number of different websites out there from which you can purchase 100's of different crystals to use for your own crystal healing. Many of them will be able to tell you which crystal stimulates which part of the body/mind, and can give you information on how to use it best. Popular crystals include the Rose Quartz, which is known as the stone of love. This crystal works on all chakras, replacing negative energy with loving harmony and giving comfort to a wounded heart. A lot of people also find the Tigers Eye crystal reduces stress and brings them clarity of mind.
If you feel like you would benefit from crystal healing then have a look around online or in the shops. There are many different levels of healing you can get involved in and it is more than likely that there is an area that will have something to offer to you.
Many of our readers use crystals to help them, take a look at the profiles for more information.