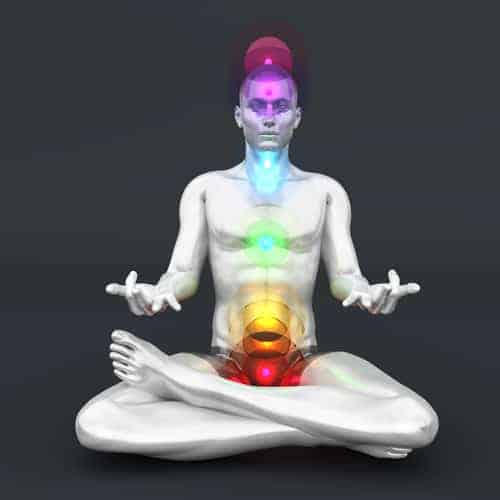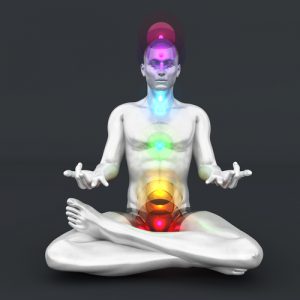 The throat chakra (or Vishuddha) is the fifth of the seven primary chakras, located in the neck region at the pit of the throat. It's unsurprising that this chakra is directly connected with our ability to communicate and the expression of our thoughts, feelings and inner creativity.
A balanced throat chakra allows you to truly express yourself, and is one of the most important emotional centres. However, the unpredictable nature of profound human emotions means this chakra can soon become blocked and even physically uncomfortable. There are many easy ways to ease these problems and keep your throat chakra strong. Start by using your voice in different ways, no matter how small your actions – laugh, sing or shout, the throat chakra is healthiest when energy is running through it.
Incorporate your throat chakra into meditation. Inhale fresh energy into your chakra with deep breathing techniques or incorporate healing crystals. Your throat chakra is healed by the colour blue, the symbol of inspiration and peace, so simply place a light blue gem at the base of the throat while meditating to bring peacefulness and promote communication and self-expression. Sapphire, aquamarine, or blue tourmaline are all great choices.
The benefits of using these techniques to balance your throat chakra are endless. The Sanskrit name for the heart chakra is 'Vishuddha' meaning "the pure place" and when balanced you are able to clearly express your beliefs, emotions and creativity without fear of others thoughts or opinions. Balancing your fifth chakra not only opens lines of communication to others but also to the higher powers so it can be extremely beneficial if you are aiming to develop psychic abilities. The main challenge when opening our throat chakra is learning to express ourselves truthfully and taking responsibility for our own needs.
Some signs that someone is experiencing dysfunction with their throat chakra may include frequent feelings of fear, doubt or uncertainty, habitual lying and general difficulty with self expression. We have all experienced that 'lump' in the back of our throats, when we are unsure how to speak the right words or repressing our true emotions. This is a physical manifestation of the emotions held in the throat chakra and when this occurs it may be because you would rather suffer in silence than express your feelings and seek advice for your troubles.
You may notice negative habits occurring when your throat chakra is blocked including unknowingly speaking untruths and gossiping about others, this is because you are fearful of being authentic with your voice. Choosing to repress negative emotions can manifest in physical problems such as laryngitis.
Healing of the throat chakra is so important to enhancing your communication skills and channelling information, feelings and emotions. Take time to speak from your heart, be honest and know when silence is golden.