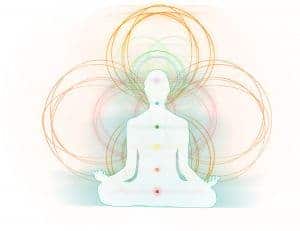 The Seven Chakras
Chakras come from ancient tradition, and have been studied for many years.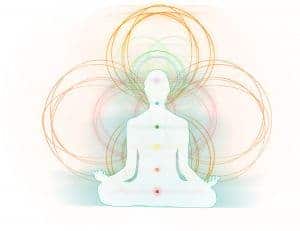 A good psychic can collect a great deal of information in a chakra reading, as they contain huge amounts of data about our lives, past, present and future.
So what exactly is a chakra? Our chakras are the main energy centres located in seven different locations in our bodies. Each of these seven chakras is connected to a different organ or gland and has a spiral of energy flowing through it. If this energy becomes blocked and the chakra is not well balanced, it can manifest into a problem, affecting us on a physical, emotional or spiritual level. For this reason it is important to understand how to tap into the chakras and how they work in order to keep your energy flowing freely.
We will be looking in depth at each of the Seven Chakras over the coming months, however we will begin with a short introduction to the chakras and their various associations.
1-     ROOT (or base) Chakra
Location: Located at the very base of the spine
Description: The root chakra is responsible for our fight or flight response when we are under threat. It is also linked to self-image and confidence.
2-     SACRAL Chakra
Location: Sacrum – lower abdomen, about 2 inches below the navel.
Summary:  Linked to our sexual power, the sacral chakra governs our basic emotional needs and pleasure. This chakra is also associated with creativity, security and relationships.
3-     SOLAR PLEXUS Chakra
Location: Upper abdomen, just below the ribs.
Summary:  The solar plexus chakra is responsible for our self-esteem. When this chakra is balanced, we feel confident and in control of who we are and our goals in life. Physically, it plays an important part in digestion and the well-being of the stomach. It is also associated with psychic capability.
4-     HEART Chakra
Location: Centre of the chest, above the heart
Summary: Unsurprisingly, the heart chakra controls our ability to love. When balanced, we are able to love ourselves and other individuals, as well as to give and take unconditionally.
5-      THROAT Chakra
Location: The throat
Summary: The throat chakra relates to communication and growth through expression of feelings. It is also connected to the spirit of truth, and taking responsibility for your actions. When balanced, an individual will take matters into their own hands, and not lay blame on others.
6-     BROW (or third eye) Chakra
Location: Centre of the forehead, between the eyes
Summary: Relates to trusting one's own intuition and inner vision. It primarily concentrates on following the soul's path and the ability to think and make good decisions. A balanced chakra will be able to focus and see the bigger picture in certain situations.
7-     CROWN Chakra
Location: The very top of the head
Summary: The crown chakra governs our connection to our spirituality and our relationship with the universe. It is the union with our higher self and can enable us to deeply connect with our soul. It can help inspire us, breeding creativity and talent. When balanced, we are enlightened and in a state of pure bliss.