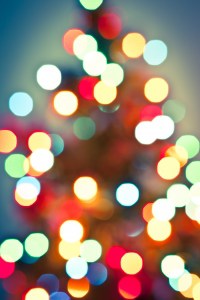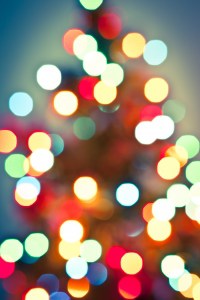 The lead up to Christmas seems to begin earlier and earlier each year, and by the time we reach Halloween, all the Christmas products have appeared in the shops and the festive season is officially upon us.
We're all urged to jump on the festive bandwagon, and for many of us this also means the beginning of the dreaded Christmas detox. While we are all encouraged to embrace the season to eat, drink and be merry, the party season also means subjecting our bodies to late nights, and weeks of booze and rich food. To keep things in perspective as we head into the Christmas holidays, we present to you our top tips for staying physically and spiritually balanced, all the way into 2014.
Diet
Its practically impossible (and no fun!) to stay guilt-free over Christmas so if you're already dreading the thought of saying 'no' to pigs in blankets or how you're going to dodge the Christmas pudding, then why not prepare your body now for the festive treats ahead. A great detox will enhance your energy levels, aid weight loss, clear the skin, improve digestion– and ultimately set you up for the next 5 weeks. Add natural detox fruit and veg such as raspberries, cranberries, broccoli and avocado into your diet, and continue with these high cleansing foods in the run up to Christmas.
Fitness
Brace the cold winter months with a good fitness regime. Increase your training and intensity in your workout to prepare your body for the upcoming period of rest and recovery. Time is often precious and in short supply in the run up to Christmas. Swap your workout for short, high intensity sessions such as circuit training, interval training or any exercises which use your bodyweight. Try yoga or Pilates to encourage a healthy body and healthy mind.
Stay Hydrated
Drink at least 1 litre of water a day. Keep a bottle at your desk and you'll be surprised at how easy it is.
Give Thanks
Remember that traditionally the run up to the Christmas season is all about giving thanks for what we have and there's no reason why we cant find meaning in the holidays that goes beyond the pressure of Christmas commercialism. Use the next couple of months to catch up with friends and family and bring everyone together.
Let Go
While you begin to physically detoxify your body, why not take this opportunity to emotionally and spiritually cleanse? Live by the mantra out with the old, in with the new this Christmas, as getting rid of toxic people, emotions and worries is a great way to clear your body of negative energy. The present is the most important moment, and now is the time you can do something to change. If support is what you need to make those all-important changes in your life then Best Mediums are here to guide you. Many of our readers possess invaluable years of experience, focusing on many of life's key areas to help guide you through all this festive season.