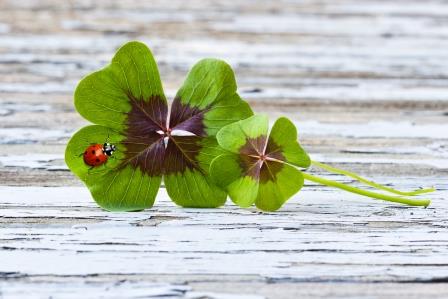 Do you tend to abide by superstitions? Like not walking on cracks in pavements or under ladders? Then, this article is for you. We look at some superstitions and omens, good and bad luck surrounding Spring!
Bee
Whilst you might be annoyed at a Bee entering your home, it actually represents good luck. It can also mean you will get a visit from a stranger! It might be tempting to chase the bee from your home, but it is very unlucky if you do – they must come and go naturally. Killing a bee is thought to bring several years of bad luck.
Cuckoo
Hearing a Cuckoo is the ultimate message that Spring has sprung. However, you don't want to hear from them before the 6th of April – this is considered very bad luck. Hearing them on the 28th of April is considered very lucky indeed. When you first hear a cuckoo, you want to turn over any money; you have in your pocket – which will bring you prosperity for the future year. Make a wish; at the same time as the cuckoo call; and it should be granted!
Flower
If you are planting up your Spring/Summer garden, you might want to consider the Flower colour scheme. Pink for faithful love, red for passion, purple for respect – you might wish to know that yellow represents disdain. If you are cutting flowers to give to someone or buying a bouquet – always make sure you gift an odd number of flowers. If you purchase a dozen flowers, keep one for yourself.
Four-Leaf Clover
March through to August; is a great time to search for a Four-Leaf Clover. If you are lucky enough to find one, a great suggestion is to dry it and then; keep it safe in either plastic or grease-proof paper. Keeping it on your person or in a wallet or handbag should act as a potent talisman.
Good Friday
Good Friday falls this year on the 7th of April, and several things are considered bad luck to do on this day: washing clothes, sweeping, shoeing a horse, cutting hair, and manicuring nails. It is, however, a great day to sow parsley and bake!
Ladybirds
Ladybirds are often seen from early Spring through to Autumn. It is particularly great if one lands on you – signifying that any troubles you are having will come to an end. Or simply, that you will experience good luck. Much the same as with the bee, you must let the ladybird fly away of its own accord. Try to get a close-up view. The more spots; mean the more months of luck you will enjoy, and the darker the spots, the more intensity of good fortune you will have.