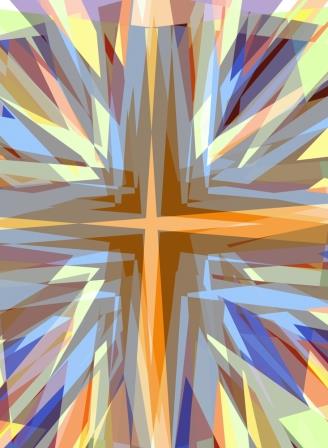 On Palm Sunday (9th April), folk would gather hazel and in some cases would make the hazel twigs into crosses to be blessed by their priest. This plant was gathered specifically to guard against thunder and lightning.
In many parts of the UK it is tradition to bake bread on Good Friday (14th April); many do it to protect against fire, but in coastal areas it is to protect against shipwrecks for loved ones working at sea, it is also thought of as a cure for many diseases. Traditionally the baked bread would be hung in the kitchen to keep it dry and from going bad, supposedly it would remain edible for a year without going stale or spoiling.
Good Friday was considered to be a lucky day in general and in times gone by this day would be chosen for 'Tucking', meaning to dress children in short clothing. Spring was thought to be a good time to wean babies and dress them for spring.
In the 18th century there was a somewhat gruesome tradition of cutting your fingernails and toenails before the sun rose on Good Friday and then wearing them as protection against toothache. Previously a mole's front paw had been used as an amulet for the same problem – which is worse?
From at least the 14th century Good Friday has had associations with bad luck, due to it being the day of Christ's crucifixion. The church promoted it as a day of penance and abstinence. Parents hoped to not give birth to a 'Friday' child and it was considered a bad day to get married, move house or start a journey.
Similar to children wearing spring clothes, in a tradition going back to the 16th century adults would introduce new clothing on Good Friday or Easter Sunday, it was considered bad luck to wear something new before Easter. Many would also make use of Sunday prayers to not get a cold when moving into wearing fewer clothes, especially given in some years Easter falls in March.