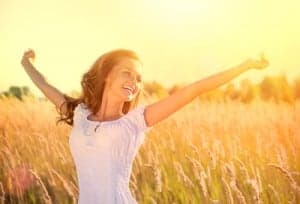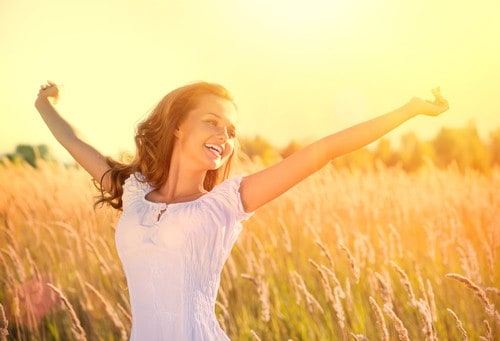 Now that spring is well and truly upon us many of us will be reaching for the mops, dusters and bin bags in a bid to make our homes sparkle.
While it's important to clear the mess and clutter that surrounds us at home once in a while, how about considering a little spring-cleaning for the soul this year?
Have you spent the best part of this year with a negative attitude, harbouring past grudges or surrounded by toxic people? If so, it may be a sign that you need to pull up your sleeves and cleanse out the negativity from your life.
Spring-cleaning is all about getting rid of things you no longer want or need and making space for new memories. You can take this approach when
it comes to soul cleansing.
While we can see the benefit of a clean and happy home once we've finished cleaning, but with the soul it's a little different.
Focus on Goals
Change takes time so think of spring-cleaning your soul as if you were cleaning each room in your house one by one. Make goals and focus on doing the necessary work to fix one thing at a time.
Get Back to Nature
Making a fresh start comes from observing life around you. Get outside and take notice of everything happening around you, from the sun rising to bird making nests in the trees. Fill yourself with hope and energy simply by stepping into the new spring air.
Sweep Away Emotions
Cleaning out old cobwebs that have been holding you back is a must. Take the opportunity to get rid of any negative emotions, dust off old habits and throw out the things that don't make you happy anymore.
Spring is the time for renewal and new life so if you have been harbouring anger or bad feeling then allow yourself to let go of anything that has been troubling you and start a fresh.
Revitalise Relationships
Toxic friends and relationships can be one of the biggest obstructions in life. Acknowledge the people who are causing frustration, pain and unnecessary trauma to you and release them. Identify what it is you want from your relationships and reconsider who you spend your time with.
Whether it is issues with relationships, health or general happiness, Best Mediums can help you with your spring clean.
People often find that talking to our readers gives them the comfort and support they need to make the best decisions in their life. You may have lost a loved one or relative and want guidance in letting go, or want reassurance that you are on the right path in your life.
If you are making big changes in your life this spring then allow Best Mediums to guide you on your journey. Get in touch with one of our specialist readers today.