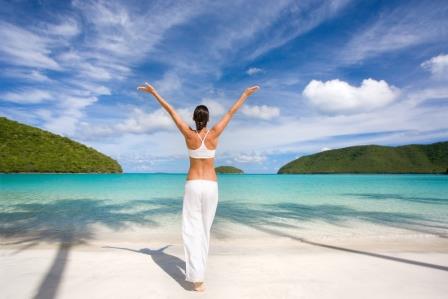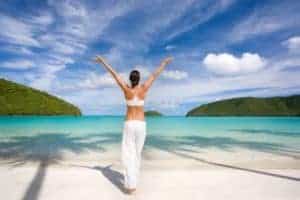 If you are trying to get more in touch with your spiritual side, then you may want an alternative this year to the normal beach holiday. Perhaps you want solitude, healing or just a break from the everyday chaos and demands of life.
Summer, even in the UK offers the perfect opportunity to get outdoors and be more at one with nature, and there is something for everyone's budget.
Here are a few ideas:
Camping: if you have childhood memories of camping – and it's all wet socks and beans from the tin, then don't worry as there is now 'glamping' –  a more glamourous way to experience camping. But whatever way you choose, camping offers an ability to get close to nature, it provides quiet allowing for mediation and contemplation.
Sports Trip: At first glance this might sound horrible, but a walking/hiking or cycling holiday can be a perfect opportunity to take you away from work/home and the normal distractions of TV and phones etc. Having a certain distance to cover each day, focuses the mind and you will relish the feeling of being genuinely tired at the end of the day from physical activity. Take in the scenery on route and let your mind wander.
Retreat: You could book to go on a spa retreat, they offer the perfect opportunity of 'me time', pampering activities like massages and facials and relaxation. Of course nowadays there is a type for any problem you are trying to solve, from losing weight to increasing your exercise. But every now and again it's okay to be more indulgent and just go for one that gives you headspace.
Mindful Holiday: You could try a holiday that is focused around yoga and or meditation. There are short breaks that suit all levels from beginners wanting to learn, to experienced yogis wanting to be challenged. These breaks are often very restorative, giving plenty of peaceful and relaxing time as well as an opportunity to be guided in the forms and meet likeminded people.
Spiritual Journey: Whether you are thinking of a holiday in the UK or abroad, there are many sacred sites that you could visit, from Stonehenge to Mount Shasta. Often there are guided tours, but however you choose to experience these sacred centres of the Earth you cannot help but be revitalised and uplifted.