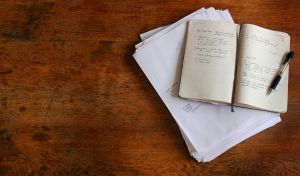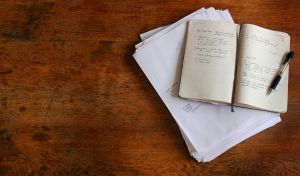 If you have been following our blog, you will be aware of an upcoming series of posts based around developing your psychic abilities. To begin your journey, a useful tool for spiritual progress is to keep a diary or journal.
What is journaling?
The first point to make is that a spiritual diary is not a diary at all. Your entries should be a lot different from those of your personal diary where you might discuss events or something you did that day. For example "I went shopping today and bought a new dress" would be a classic journal entry. Think of your spiritual diary as a daily written record of personal reactions on spiritual matters. If written regularly you will make quick progress along the spiritual path.
Why keep a diary?
Journaling is becoming more and more popular, and there are as many reasons to keep a diary as there are people who do it. Traveller's log every day along their journeys, war diaries remain timeless records, passed down through generations, and modern online personal blogs are some of the most followed out there. So why not use this tried and tested method as a travel record for your spiritual journey?
We often forget most of our feelings and reactions to what happens to us. If we write these feelings down in a notebook we have the ability to see, even months or years from now, connections that can almost blow us away. Your spiritual diary will give you the opportunity to organise your thoughts, get to know yourself better and even notice patterns emerging.
How to start a diary
Things you might want to include in your spiritual diary are dreams, spirit encounters, or simple thoughts or feelings that emerge out of nowhere. Keep your diary handy as much as you can so you can record your experiences as soon as they happen. You might start to notice patterns or connections emerging as you embark upon your journal. For example, you may have noted down a vivid dream you had. You're not sure where it came from or why you dreamt it, but you did. Sometime down the line, elements of your dream start to play out in real life. You will start to realise your dreams, thoughts and feelings are not just random coincidences, but actually part of a psychic experience.
Allow yourself to write whatever comes to your mind's surface and try not edit yourself. Hopefully, you will come to know and love the person writing your journal more than ever. You might even discover that you are more psychic than you first thought! Once you discover how your experiences connect, and that you are receiving messages for a reason you can start to become more in tune to the world around you – both spiritual and physical.
Give yourself time and write, write, write.  Look back over your diary as much as you can to validate and interpret your experiences, and you will start to learn more than you ever thought about your psychic self.