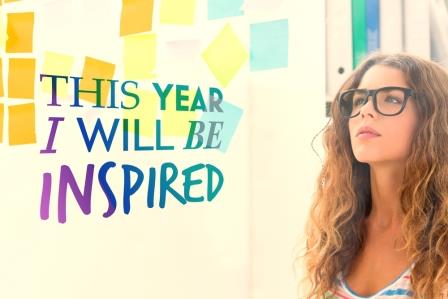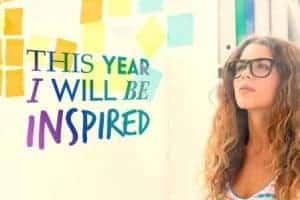 By reader Monique, PIN: 2321
Hands up who has ever made a list of New Year resolutions? Me!
Hands up who broke any or all of those resolutions? Me!
We put lots of pressure on ourselves every year to ensure we kick off the New Year with a fresh start with a view to bettering ourselves…So when we fail, are we bad people? No, are we complete failures? No, so why do we do it?
New Year resolutions span back approximately 4,000 years, when ancient Babylonians would make promises in order to be in good favour with their gods. Calendars back then were very different to our calendars today; in fact these promises were actually made in late March during the first New Moon after the Spring Equinox.
Moving into the Roman era the calendar was changed by Julius Caesar, introducing the Julian calendar which better represents the modern day calendar we use today. He declared that the 1st January would be the date to represent the first day of the year, and it was the date to honour the God of new beginnings – Janus, this therefore became the date that people would make promises and sacrifices to the God Janus. Up to this day the tradition of a promise, sacrifice or resolution has stuck at this date.
Unless you are making these promises for anyone but yourself, release the pressure and make your resolutions whenever suits you. A promise to yourself or a new resolution can be at any time, the chance of succeeding in your promise is far more likely if you make it on any other day than the pressured day of the 1st January.
Be kind to yourself, be realistic, tell yourself if you don't succeed you don't have to wait a whole year to make that promise again, you can pick when your New Year starts. Even if that resolution only lasts a month, be proud, any trips or tumbles are not failures, merely hiccups that we can always make better at any time we like.
It is of course tradition that we see the 1st January as the New Year, new start, clear canvas but if you are not ready to start something or feel reluctant, then take a step back and do it when you are ready. Giving yourself smaller goals to work towards makes those promises far easier to achieve than setting yourself up for a whole year of blips and falls.
I wish you all a fantastic and fruitful year, whatever you achieve big or small be proud of yourself. I hope you all enjoy what the future brings to you. Here's to new beginnings whenever they may be.
Love and light, Monique
xxx