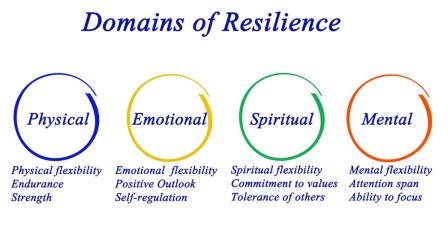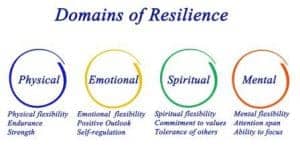 Is there someone that you have met in your lifetime that you admire for their resilience? Their ability to remain calm, when everyone around them is flapping. Who chooses to see the bright side of life even when faced with adversity?
The sort of person I am describing above is one that shows resilience, and it is a great life skill and ability to possess. Even if it is not your go-to position, it is possible to train yourselves to be more of a problem solver.
Characteristics
Generally speaking, people who are resilient demonstrate certain characteristics. The first is that they keep their emotions under control. This is partly why they are able to deal with things in an emergency or crisis situation. The second is they are good communicators, they are able to articulate what they are feeling, without having to act out their emotions. Thirdly, they are very open to new experiences, whether it is meeting new people, travelling to new destinations, taking on different work tasks etc. Put another way, they are prepared to be out of their comfort zone.
Life Challenges
It is inevitable that life will throw up challenges from time to time, and as adults we must also learn to accept there will be some disappointments along the way. But the way in which we deal with these events and frame the circumstances in our mind, can impact how we move forward in life. Becoming more resilient will help us to face life challenges head on, as well as improving the relationships with those we care about, health issues, work concerns and more.
The first step to building resilience is to reframe your thoughts – looking at things through a more positive light:
Instead of constantly worrying about bad things that might happen – visualise good things that you want for your life.
Expect that good things will come into your life, and feel that you deserve them.
When faced with set-backs, do not turn into 'victim' mode, instead act with grace and humour, be courageous and move forward in a positive and optimistic manner.
The second step is communication and connecting with others:
Offer support and help to others in need. Above everything else – take time to listen to them.
Accept offers of help when you need it. There is no shame in accepting help, it shows courage, not weakness to know you need support.
Check-in with loved ones, especially those that don't communicate easily – find out if they have needs they have struggled to articulate.
When faced with difficulties, do not play the 'blame game', and don't needlessly complain. Accept responsibility and find solutions to move forward.
Practice keeping your emotions in check. Even if someone else is feeling stressed, or is being angry or aggressive – do not match their behaviour. Remain calm and in-control.
The third step is practice:
There are many day-to-day situations where you can practice resilience, your patience might be tried by public transport being late, by a sales person being rude or poor service etc.
Remember – a tantrum is not a resolution!
In the situation – ask yourself 'what is the solution here'.
Keep things in perspective.
Put a positive focus on things.