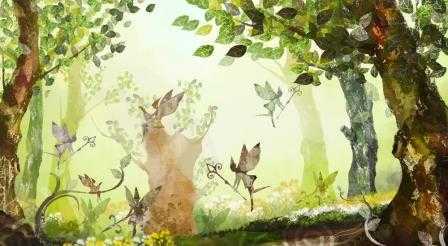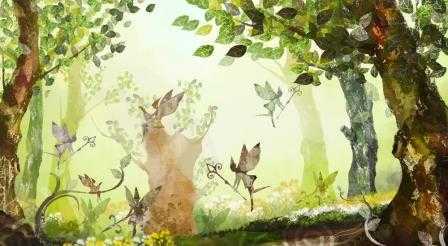 Midsummer night or the Summer Solstice celebrates the longest day of the year, and in the UK falls on the 21st June 2015.
It is believed that the midsummer night acts as a gateway between the faery world and ours, the veil is at its thinnest allowing for natural and supernatural things to coincide, so mischievous faeries can come and go as they please!
Midsummer is a turning point in our year and in our lives, it creates an auspicious time to make decisions. Often as children we grow up reading about these mystical elfin's, but as adults we grow out of believing. But sometimes going in to our souls childlike again can be a helpful way of seeing what our hearts really desire.
Use your imagination, and let yourself dare to dream what your future life could be like with a little sprinkle of magic faery dust!
"The sun says his prayers," said the fairy,
Or else he would wither and die.
"The sun says his prayers," said the fairy,
"For strength to climb up through the sky.
He leans on invisible angels,
And Faith is his prop and his rod.
The sky is his crystal cathedral.
And dawn is his altar to God."
 >>>>>>>>>>>>>>>>>>>>>>>>>>>>>>>>>>>>>>>>>>>>>>>>>>> 
Want to attract a fairy?
Here is what you have to do.
Make a bit of fairy dust,
With sparkles through and through.
Just crush dried herbs and flowers,
Until they are extra fine.
Then add a dash of glitter,
To make it really shine.
If it has a subtle fragrance,
That is even better yet.
They'll appreciate your effort.
And those fairies don't forget.
Then find a spot that's special.
Where the wee folk might a-light.
And sprinkle a bit of fairy dust,
While wishing with all your might.
A sincere, and gentle heart,
Wishing hard, and fairy dust.
Are sure to win you favor.
Plus a wee one's love and trust.