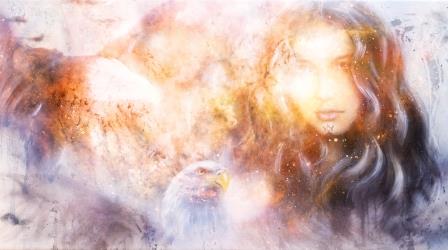 If you are considering a reading with one of our mediums you may be a little confused about what they can help you with and which topics they can cover during your reading.
In some cases many people will think that they can only call a medium with issues dealing with death or someone who has passed on, however this is not at all the case! Mediums are there most importantly to guide and heal, and many people contact them in times of great need. They can help you with a broad range of problems that you may have and often people find that talking with a medium can enlighten them and allow them to see their problems more clearly.
There is a great spectrum of things that our Mediums can help you with. If you are having problems with a partner or your family then a medium can guide you and help you to make the right choices in order to mend your broken relationships. You may be going through a divorce or suspect a partner has been cheating on you, and talking to one of our mediums could give you the answers to your burning questions, allowing you to make correct decisions about what to do. You may even discover when a new love is going to come your way! A medium can even help you if you find yourself in financial difficulty or looking for a new job. If you want to discover how to improve your finances or to be guided down a different career path then don't hesitate to call a medium regarding such problems. There are so many things that can be covered.
A medium has the ability to receive information from a higher place, and if they find they have wisdom to pass on to you from people who have passed over then this will come through during your reading, giving you deeper and more meaningful information. Our mediums are qualified and highly experienced in their field, and you are able to hand pick the reader you think would suit your needs the most by going to our Mediums page. Best Mediums will guide you along your journey and help you see the way ahead, allowing you to start making the right decisions.
So why not give us a call, and see what you can do to improve any aspect of your life that may not be at its best. You may find that getting the answers to your questions gives you hope and the incentive to start living a happier and more fulfilled life.