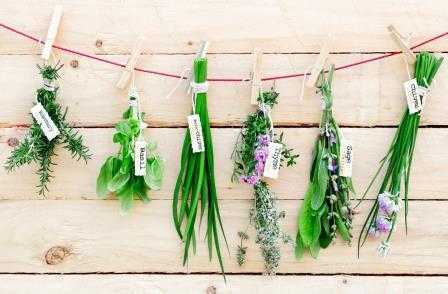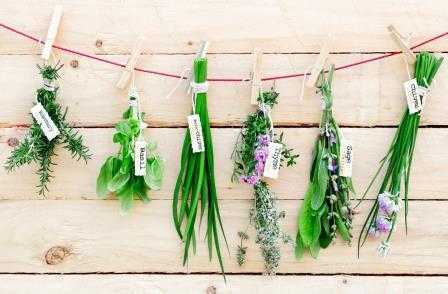 There is nothing lovelier than pottering around your garden on a warm spring & summer evenings, deadheading plants, potting up seeds, watering…We all have our favourite flowers and style of planting, but what you may not realise is the benefit to your health and wellbeing of planting certain species and even bringing them in to your home.
Herbs are particularly good, they are relatively easy to cultivate, an even if you do not have a garden you can find room for a few windowsill pots and their spiritual properties can be enhanced by you consuming what you grow:
Lavender promotes passion and co-operation with your romantic partner. Plant it for harmony within your friendships and relationships. It is a great herb for love, devotion, peace and happiness.
Peppermint is needed to attract good spirits; it should increase your psychic powers and bring you good fortune. It can also help with sleep and healing. Similar affects can be achieved by planting spearmint type plants.
Mint should not be confused with peppermint as it has different properties. Mint should be used when you need to break a pattern, or if you are feeling ill-fated. It will provide you with mental clarity in times of difficulty.
Basil can be used to ward off the Evil Eye, it promotes protection and good wishes. Its magical properties provide wealth, success and a happy peaceful home.
Thyme provides strength and courage when needed, if you are going through a troubled patch, perhaps having nightmares then Thyme can help.
If love is on your mind, then there is a trio of herbs that particularly help:
Catnip, Coriander and Dill – They all represent love, happiness and lust! If you want to make yourself irresistible to the person you desire then plant Dill, it also offers luck and protection. If a person is playing hard to get and you really need to captivate their hearts then try Catnip, the magic of this herb will make you special in their eyes. To draw your partner deeper to you, to keep them faithful and to ensure longevity of passion plant Coriander.
This last one is a bit cheeky, but if you are already married and having some trouble with the in-laws, then plant up Oregano, it is meant to keep troublesome in-laws away!