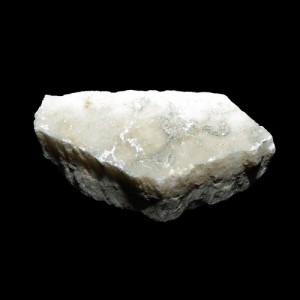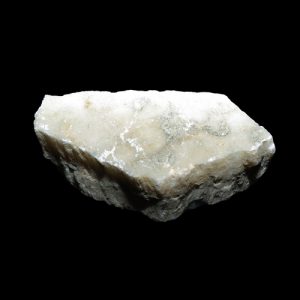 Selenite is a remarkably calm and peaceful crystal, which instils peace and greatly aids in meditation.
If you are looking to develop psychic abilities or contact your spirit guides, Selenite may be the stone for you.
Selenite is a variety of Gypsum; a common mineral found in sedimentary rocks. As with many types of Gypsum, Selenite is a very soft crystal and can be flexed and bent with gentle pressure. Beautiful white Selenite crystals are most commonly found in Mexico, however the crystal has also been discovered in locations including Russia, Morocco, and Australia.
The ancients had a belief that these transparent crystals lit up and faded with the moon, which could be the reason why Selenite was named after Selene, the Greek Goddess of the moon. The word Selenite can quite literally be translated as 'moon glow,' symbolised by its pearly white appearance.
In more modern times, Selenite has proved itself to be one of the more powerful healing stones for the new age and spiritual work.
Selenite exists at one of the highest frequencies in the mineral kingdom, making it a great companion in meditation, spiritual work and chakra healing.
It is also thought to increase the frequency of physical matter to a more spiritual plane as well as lowering the frequency of light into a more physical plane, essentially becoming a bridge between the spiritual world and the physical. For this reason, many people utilise Selenite in their psychic efforts, as it can assist with abilities such as accessing past life and clairvoyance.
Meditation and spiritual development are said to be eased and promoted by Selenite. Many people report meditation becomes increasingly clear over time when working with Selenite and their spiritual understanding of the universe tends to grow.
When using Selenite in meditation, simply rub a smooth piece over your chakras to calm, cleanse and lift your energy. If you are interested in increasing your psychic or telepathic abilities, place a piece of Selenite on your Third Eye Chakra (in between or slightly above your eyebrows) and you may find that Selenite guides your intuition, and connects you with spiritual guides or angels. Selenite can shield you from outside influences,  removing energy blocks from physical and etheric bodies.
What better way to benefit from this stones wonderful qualities than to invest in a piece of Selenite jewellery, massage wand or worry stone. Benefit from the peaceful environment around you when Selenite stones are placed around the home.
While you are reaping the benefits of Selenite, remember that the stone can be brittle and may dissolve when wet, so it is advisable to use a method of crystal cleansing that doesn't involve water.
Whether you are looking to develop your psychic abilities, or simply enhance the way you meditate, allow Selenite to ensure you have a peaceful atmosphere surrounding you wherever you are.
As always, our Mediums are always on hand to guide you:
Pattie (PIN 3412) works with crystal vibrations.
Pebblez (PIN 2332) tunes into spiritual vibrations, allowing her to sense problems and anxieties.
Mariah (PIN 1881) has taught others to work on their Spiritual development, as she has on her own.