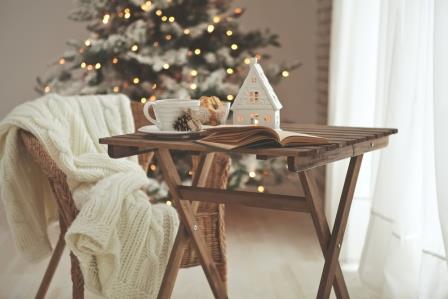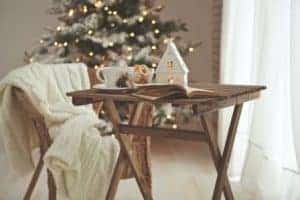 At this time of year, many of us will be having a shift-around at home. Perhaps expanding dining tables, bringing in extra chairs. As well as making way for a Christmas tree, decorations and cards. In preparation for the festive season.
Feng Shui
This year, as you start Christmas preparations why not brush up on the philosophy of Feng Shui. What better goal for the season and the coming year, than to harmonise and balance your home?
Connected Energy
To make your home more 'Zen', it is a question of balancing the 'Flow' and 'Chi' (life-force). When you realise that our home, the layout, the furniture, possessions and more all add to the connected energy – both positive and negative. It is easier to understand how changing just a few things can bring about a more harmonised environment.
Sheng chi
Sheng chi is achieved when both you and your guests entering your home can be welcomed into a clear and clean space.
Declutter your rooms.
Keep the spaces clean and tidy.
Bring nature inside, for example plants and cut flowers.
Decorate with a mixture of natural products like wood, wool and so forth.
Accentuate with things that you love, from beautiful pictures, artwork, scented candles, crystals and more…
Play music, that fills your soul.
Chi should flow freely from space to space, in a non-rushed way.
Sha chi
Sha chi is likely to collect in the forgotten areas of your house. Whether they are dark spaces like under stairs cupboards. The drawer where old carrier bags and leaflets get shoved into. Projects that have long since been abandoned…
Sort proper spaces for rubbish, recycling, shopping bags etc.
Sort out areas where non useful mess accumulates – like the attic, shed and garage.
Bring light into dark areas wherever possible.
Fix items that are broken, upcycle or throw away.
Look at anything that creates unwanted noise or aromas – a vacuum for example on its last legs.
 Yin & Yang
At the route of Feng Shui is finding balance, in an ever-changing world.
When you create rooms in your home, you may want some to be more Yin and some to be more Yang.
Yin, may be more present in a bedroom for example, with a night-time vibe, a more feminine and nurturing energy. Whereas Yang may be more felt in your family room, which is meant for gathering and fun. It may have a more masculine dynamic, with vibrant colours and plenty of natural light.
Feng Shui is ever evolving, and needn't be overwhelming. Start with the intention of making your home a more healing and nourishing environment. Then take one step, which could be as simple as a vase of flowers and go from there