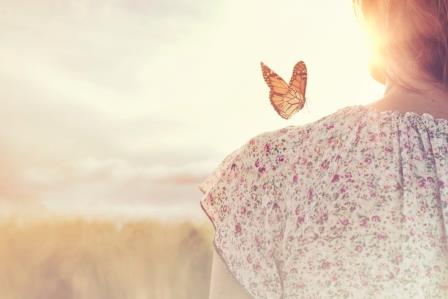 Many people believe that when a person dies that is it, they are gone. There is no way to contact them or interact with them in any way.
For all intents and purposes, that person no longer exists. Others however believe that when a person dies their spirit or soul is simply freed of the limitations which a physical body places upon it and that their spirits can be contacted.
One of most respected mediums of our time was a lady called Eileen Garrett; she was an author, lecturer and psychic researcher. She lived from 1893 until 1970 and devoted her life to encouraging scientific and open minded investigations in the paranormal. Eileen was born in Ireland, sadly both her parents committed suicide and so she was adopted by and lived with her Aunt. Perhaps it was her exposure to this tragedy at such a young age that made her more 'sensitive' as from an early age she has psychic experiences. She sensed forms of light, people, animals, plants and energy around her which she called 'surrounds'. She also had 'the children' – imaginary playmates and she had visions of the dead. Tragedy continued in her early life with divorce, the death of her children and many deaths of soldiers whom she cared for.
It was following the war that her medium abilities began to show. Eileen joined a table rapping session and she felt drowsy and feel asleep. Upon waking she learnt that dead relatives of others around the table had communicated through her. She went to work with a hypnotist and later sought help from James McKenzie at the College of Psychic Studies in London. She had many premonitions and some were documented by Nandor Fodor in his Encyclopaedia of Psychic Science.
By 1931 she had been invited to The American Society for Psychical Research. She subjected herself to intense psychological and physiological testing in order to understand the processes of mediumship and psychism. She became an American citizen in 1953 and helped establish the Parapsychology Foundation to encourage scientific research, her business skills and common sense approach made it a much respected foundation.
Eileen Garrett was a prolific writer and during her career she wrote seven non-fiction books on the paranormal and other novels under the name Jean Lyttle. Some of which are still in print today; in the preface to her biography, she wrote "I have a gift, a capacity – a delusion, if you will – which is called 'psychic'. I do not care what it may be called, for living with and utilizing this psychic capacity long ago inured me to a variety of epithets – ranging from expressions almost of reverence, through doubt and pity, to open vituperation. In short, I have been called many things, from a charlatan to a miracle woman. I am, at least, neither of these."
To find the Medium that best suits your circumstances choose 'Our Mediums' from the left hand menu. Once you have decided click the link to see which readers are available.