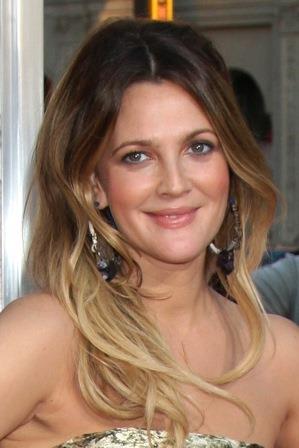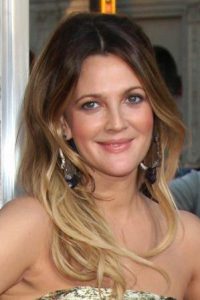 Drew Barrymore comes from a background of American stage and cinema actors, so perhaps it was no surprise that at the tender age of 11 months she secured her first acting role in a dog food commercial. Even at that young age she showed typical Pisces sensitivity, apparently during the advert audition the dog bit her, but instead of crying and making a scene – she just laughed, and was hired! The rest as they say is history…
Her break-out role came in the form of Gertie in Steven Spielberg's E.T. the Extra-Terrestrial in 1982. Incidentally Steven Spielberg is also her god-father. Many roles followed often showing off Drew's comedic timing. She was cast in films as she is in life as an honest and loyal individual with a creative and sensitive nature: The Wedding Singer, 50 First Dates and Music & Lyrics.
It is well-documented that Drew had a troubled childhood, drinking, smoking and drugs all played a part in her early teens. By the age of 13 she was snorting cocaine and was a regular on the party scene which was well-documented by the press. By 14 she had attempted suicide and a trip to rehab followed. Shortly after she emancipated from her parents and got an apartment of her own.
Luckily Drew managed to turn things around and now has a beautiful family of her own, she married her husband Will Kopelman in June 2012 and they have two children together – Olive and Frankie. In a recent article in More magazine, Drew said "As you add more onto your plate, particularly family, things have to fall off, or you won't be a good parent." Demonstrating just how strong Drew feels about family life, and has a strong desire to avoid the mistakes her parents made in raising her.
Family ties are also why she has been going in a different direction of late, she said "my phone isn't ringing off the hook with great parts," and she likes the work-life balance that her 'Flower Beauty' line gives her. Her beauty products are not tested on animals and they are currently sold at Walmart.
Drew also has a production company called 'Flower Filming', which she runs alongside her business partner Nancy Juvonen, which was responsible for films: Never Been Kissed and Charlie's Angels to name a few.
Drew does give off a laid back vibe, but her history demonstrates that a Pisces can have dreams, but also quiet ambition. She also shows that creativity comes in many forms, and that it doesn't have to stifle ambition. No doubt Pisces tendencies towards escapism led in part to her troubled teens, but also have helped enormously when it comes to creating a believable character in films.
Pisces know just how much to take on, whilst Drew has a film company she is careful to work with other people that can share the burden. She has created a safe and warm family unit; she understands the fragility of life and isn't going to let anything upset the balance.
Drew Barrymore – Photo Credit – Helga Esteb / Shutterstock.com