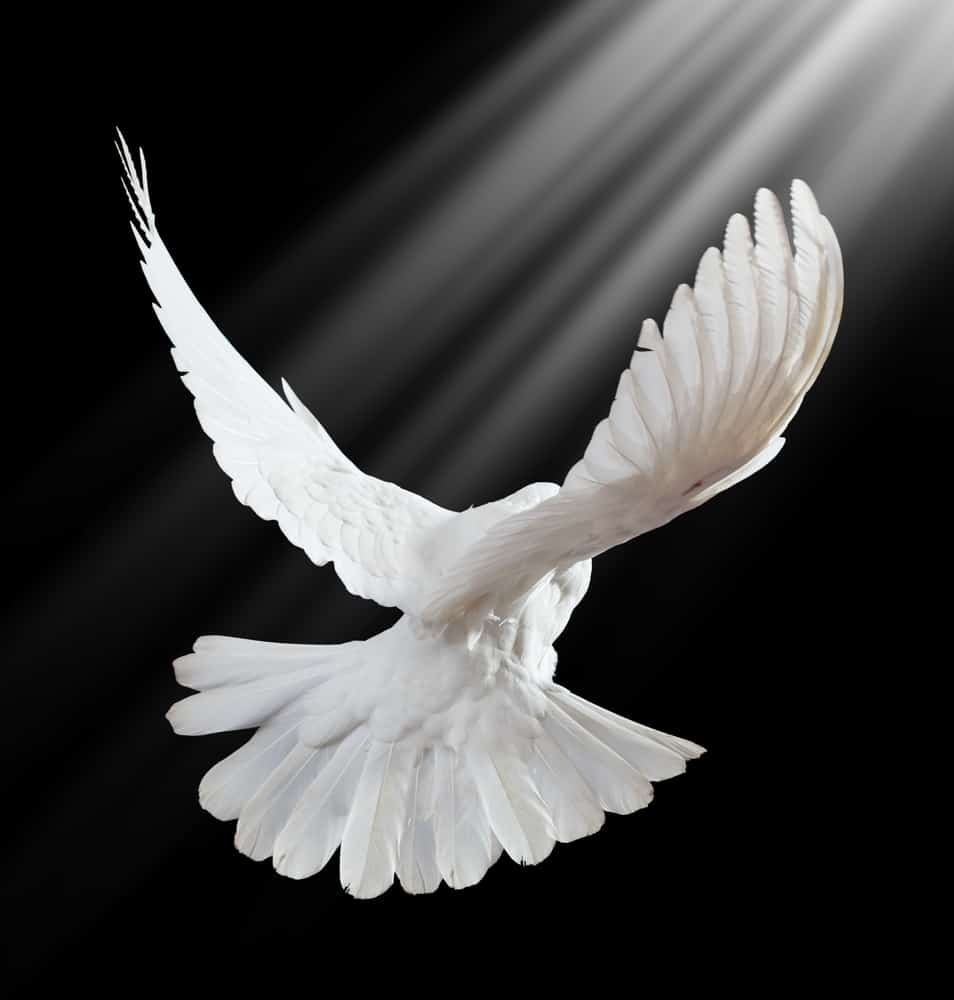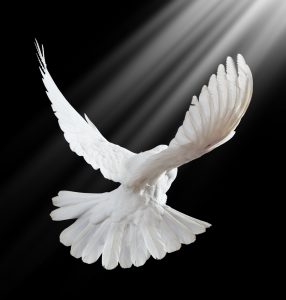 Flying high above our heads, birds have always been a connection between heaven and earth; they represent the graceful freedom of our spirit. In the Koran angelic knowledge is known as the "language of birds." The dove with its pure white feathers and benign character has for a long time been seen used as a symbol of hope, freedom and peace. Often depicted flying with its wings outstretched and graceful tail the dove is an icon of grace and beauty, we even have a very similar image on our homepage.
Both the dove and the soul are associated with the feminine principle, the Latin word anima and Greek word psyche are both feminine words for "spirit." The Holy Spirit of the Christian Holy Trinity is also symbolised by the dove, as is Sophia Goddess of Wisdom. The early Christians believed that the source of inspiration and ideas is feminine, again in Latin the word "dea" means "inner goddess." Aphrodite and Astarte the goddesses of love and fertility also claimed the bird as their totem.
The association of a peace dove with an olive branch comes from the story of Noah's Ark. After the floods had come and Noah, his family and all his animals are drifting in the sea, it was a dove that Noah sent out to look for land. When the bird came back with an olive branch in its beak Noah knew that land was close by and they would all be saved. The dove has always been a symbol of peace, roman Christians used the imagery of a dove carrying an olive branch accompanied with the word "peace," the olive branch had also long been a symbol of peace used by the Greeks and Romans.
Doves, often depicted with an olive branch are still widely used as symbols of peace today. Picasso's Lithograph; La Colombe of a dove was used as the emblem of the World Peace Congress in 1949. Picasso said that his father had taught him how to paint doves, concluding that "I stand for life against death, peace against war."