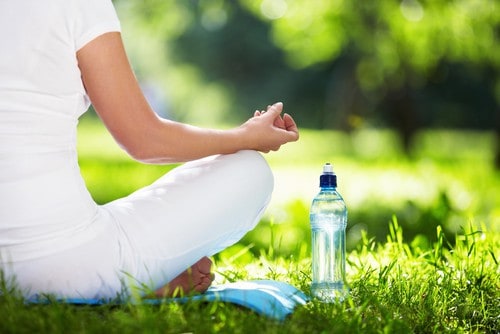 Just like taking the decision to get fit or lose weight, developing your psychic abilities requires a lot of dedication and regular exercise.
Psychic development exercises can be practised alone, or within a group of likeminded individuals.
Exercises can be practised by anyone, no matter how experienced they are and can be a great way to validate intuitive hunches for those who are just beginning to realise their capability, or sustain already developed skills.
Despite the fact that many activities take regular and consistent practise, psychic exercises can be done as part of your everyday routine, whether you are walking the dog, travelling to work or even sitting at your desk.
Here are a few to get started:
Acknowledge your ability
Doubt kills psychic abilities, so a great exercise to begin with is to acknowledge that ESP actually exists and is present within you.
You might feel silly at first but by repeating the mantra that you are psychic every day, you can start to truly believe in your abilities.
Core breathing
Core breathing will not only enhance your intuition, but you may find it strengthens your 'gut feeling' and helps you feel more centred.
As you're walking, sitting or doing any activity, take a deep breath and imagine drawing in golden light into your solar plexus chakra. Slowly let it stream out as you exhale.
Be aware of your surroundings
Take a step back from the world and pay attention. By becoming more aware of what's happening around us we open up to awareness from other realms. Very often, our lives are so hectic that we forget to open up and notice our surroundings. If you're the only person at home how does the house 'feel'. What can you hear?
Embrace alone time
Whether you do this through meditation or contemplation, an important psychic exercise is embracing your solitude. We spend so much time in the company of others, whether it's at work or at home that we forget to switch off and tune into our surroundings. If we want to be truly happy then we must first learn to be happy within ourselves. Slow your mind and allow yourself to become more 'in touch' with yourself.
Psychic test
Constantly look for things that will test your abilities. If the phone rings, test yourself to second guess who it is before you answer. If you receive a letter, take a moment to try and sense what it is about before you open it. Use your imagination and find ways to test yourself on a regular basis. Research online or in books on other psychic test you could use to expand your range of abilities.
Every moment and every task has an opportunity to develop your psychic abilities through psychic exercises. They needn't take more than a few minutes, but if you are consistent and practise regularly you might find that your abilities develop far quicker than you imagined.
If you don't yet feel confident in your own abilities and would like to speak to a pure medium who has considerable experience with Mediumship over the phone, then give us a call. Whatever the issue, Best Mediums will work with you to find the answers to life's burning questions.