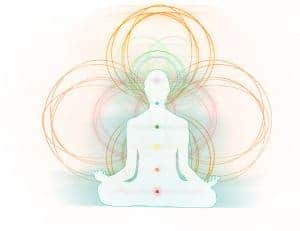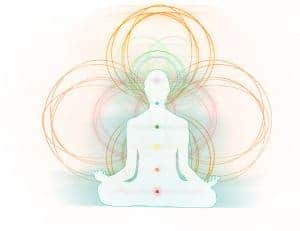 A big part of enhancing one's psychic ability, is finding out how to build upon intuitive strengths. One way is making use of your chakras. Many people use the chakras as an easy shortcut to enhancing psychic abilities, as they provide a natural path to discovering spiritual understanding.
If you are unfamiliar with the seven chakras, don't panic you can find a quick overview here. You may be aware we have been detailing each of the chakras and how to open them over the past few months. The posts can be found in our blog archive so take a look and familiarise yourself with these powerful psychic tools.
Our seven chakras are non-physical organs, located in different parts of our bodies. Each chakra is associated with a different psychic gift:
The Root Chakra brings information from another dimension to this one
The Sacral Chakra enhances your intuition
The Solar Plexus chakra deals with your 'gut feelings'
The Heart Chakra is the balance between the earth and spirit energies
The Throat Chakra is our channelling and communication center and houses more psychic senses than any other chakra point
The Third Eye is the centre of psychic intuition and psychic visions
The Crown chakra connects you with the spirit and your higher self
These seven energy centres are constantly on and receiving information whether we are aware of it or not, and are particularly useful when we are trying to pick up psychic communication. It is almost impossible to manifest any kind of psychic ability without stimulating the chakras first. Many of us were born with naturally active chakras – hence natural psychic abilities, but for those who weren't, opening the chakras can be like opening a psychic door to various dimensions of energy and information. It will naturally increase awareness of any gift you may possess.
Meditation plays a big part in opening up the chakras, helping you focus your awareness. By putting your attention on each centre for just 5 minutes per day you'll begin to notice your awareness and intuition greatly increasing. To open up your chakras, start by sitting or lying down, and use your breath to draw energy up and through your body with your inhale, and hold it in place with your exhale. Do this over again for a few minutes pulling energy to the blocked chakra. You may then want to physically place your palm on your selected chakra and direct energy through your fingertips for 5-15 minutes. You may feel warm or burning sensations in your chakra during or after meditation, however this just means your chakra is receiving energy.
You may not feel a change for some weeks or months, but be patient. Over time you may begin to notice interesting changes to your psychic awareness, amongst other things.
Bear in mind there is no right or wrong way to make use of your chakras. If you are completely new to chakra meditation you may want to consult a guide or book to help you along your journey. As you work with your chakras allow your psychic abilities to expand and grow and don't be surprised if you even notice some new ones appearing.