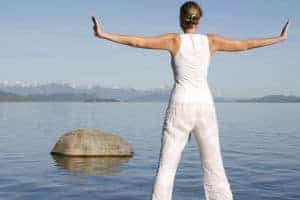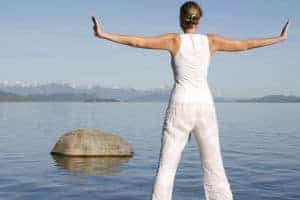 Meditation can make a huge difference to your life, especially when you are developing your psychic abilities. Like any other skill, psychic abilities can be honed and enhanced, and as you may have noticed from previous months posts this can be done in numerous ways, however meditating regularly is one of the top tips we can share with you.
Meditation is a practice of concentrated focus to achieve a higher state of awareness, reduce stress, promote relaxation, and enhance personal and spiritual growth. Some describe meditation as having a conversation within yourself, as it helps you find out more about yourself and who you are. It may seem daunting if you have never tried it before but it is simply a mental discipline that aims to help you go into a deeper state of relaxation or awareness. There are many psychic powers that can be developed using psychic meditation, but common ones include psychic visions (clairvoyance), ESP, or developing intuition. Enriching your psychic ability with meditation is not hard or complicated, however keep in mind that meditation is a way of life and the process requires regular practice and a lot of discipline.
There is no right or wrong way to practise meditation, and there are hundreds of different approaches. It is a very unique and personal experience so take the time to find a technique that works for you. Here are some tips to help you tap into your psychic abilities through meditation:
1- Practise Daily
The most preferable times to meditate are early morning, before the day tires your body out or in the evening after you have spent time winding down and relaxing. 5-15 minutes a day is perfect.
2- Find a Peaceful Environment
Turn off any distractions whether it's the TV set, your computer or your mobile phone. Some people choose to include relaxing music to help concentration.
3- Relax, Breathe and Pay Attention
Relaxing with an open mind enhances your consciousness and your psychic awareness, so try and relax everything, even down to the small muscles in your face. Let your attention rest on your flow of breath, and silence your mind. The goal is to allow your minds 'chatter' to slowly fade away until you find an anchor to settle your mind.
The joining of the subconscious spiritual mind with the conscious mind strengthens the connection to yourself and your own spiritual energy. We are constantly on the move and meditation allows us to take a step back from our busy lives and give ourselves space to grow. Once you let go of foreign energy it becomes easier for you to gain access to your psychic abilities. Your
Third eye chakra is often associated with 'the sight' so you could try incorporating an associated crystal (amethyst, tigers eye, or quartz are all good examples) into your meditation to move your progress along quicker.
The most important thing to remember is to make meditation a daily activity. The more consistent you are, the more likely you'll be to succeed in developing your psychic abilities. After a while you will start to notice your spiritual energy more and more, and strengthening this connection through meditation will only increase your mystic knowledge and powers.