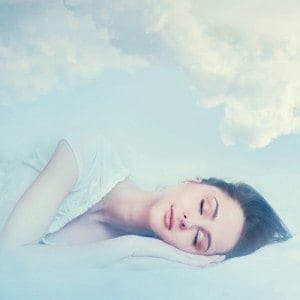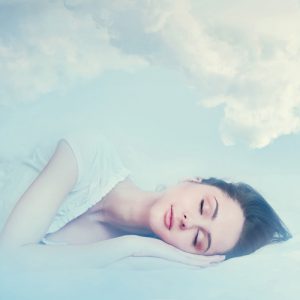 Our dreams are fascinating and mysterious products of our subconscious and the content can be extremely telling. If you are looking to develop your psychic abilities then dream interpretation is a powerful tool.
As you learn more about the signs and symbols in your dreams, and take note of subconscious goings on, you will certainly notice your psychic abilities start to develop.
What is Dream Interpretation?
Dream analysis is an ancient art that goes back centuries to Ancient societies such as Egypt and Greece, where dreaming was considered a supernatural communication or a means of divine intervention. In more modern times, dream interpretation has become increasingly popular, and to this day many experts claim that dreams hold significant meaning. Psychics who have studied dream patterns and symbols can easily translate a dream's meaning in order to understand the messages coming from a person's subconscious mind.
Below is listed a few simple ways that you can develop your psychic abilities through dream interpretation.
1-Lucid Dream
A lucid dream is any dream where a person knows that they are dreaming. Gain control of your dream as soon as you know you are in one and pay attention to everything. Control your dream – move things with your mind or even try and fly. This will give you a chance to practise making things happen merely by using your mind.
2-Keep a Journal
Write down every single detail about your dream including events and characters. As you make it a habit to remember and observe the content of your dreams, you will eventually learn to recall more of the feelings and experiences that arise from your subconscious as you sleep. Being aware and taking note of what happens in your subconscious is a powerful way to develop your psychic abilities.
3- Keep an Open Mind
People who experience precognition dreams (dreams that appear to predict the future) are more willing to embrace them. You have to believe them for them to exist.
4- Study Codes and Symbols
Read and learn about various symbols and their meanings. As your psychic abilities grow, you will notice yourself becoming more receptive to the signs and symbols around you. Seeing the significance of the elements in your dreams helps you enhance this receptivity.
Your subconscious mind is possibly the most powerful tool when it comes to developing your psychic abilities. Subconscious messages while we are sleeping can reveal many things from suppressed memories to messages sent from the metaphysical realm or higher planes of existence.
With so many patterns and meanings dream interpretation can seem overwhelming at first but it doesn't have to be. The more you practise, the more familiar you will be with the symbols that manifest themselves most often from your subconscious.
If your abilities are already quite developed then use dream interpretation to follow up on hunches and feelings you get while you're asleep to validate your intuitive powers.
Not yet confident enough to interpret your own dreams? Try calling one of our Mediums for advice and guidance.
Specialist readers are skilled in dream interpretation and are waiting for your call.