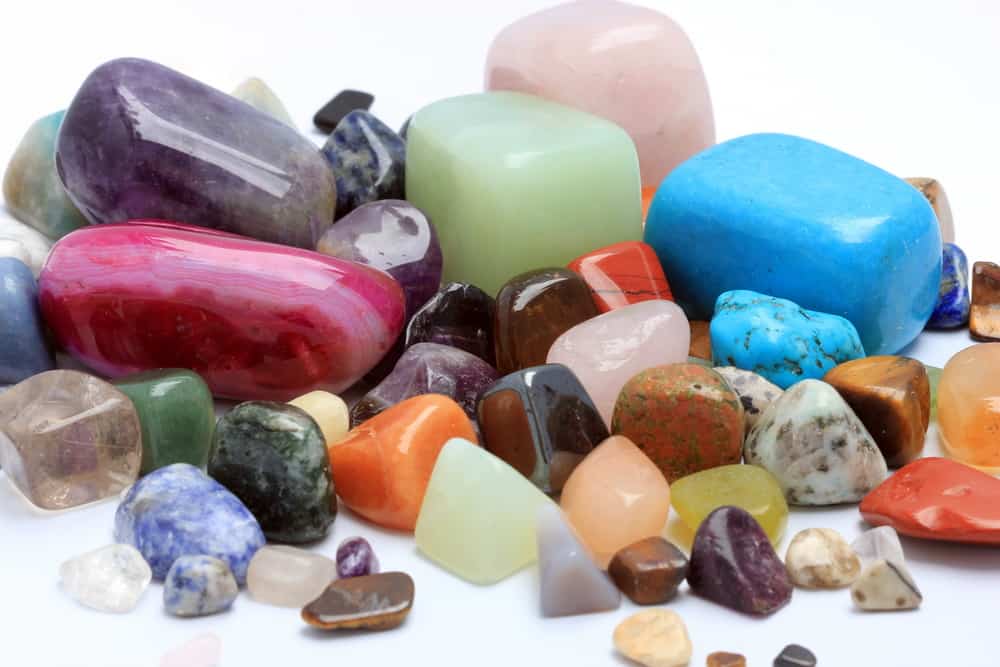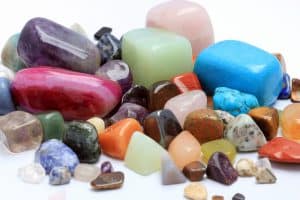 Crystals are minerals that are formed by repeating chemical structures of atoms in a three-dimensional form. The nature of each crystal depends on the atoms that make up its composition for example table salt is a crystal of sodium chloride and ice crystals form from hydrogen and oxygen (water).  Because these structures are formed by the repetition of these atoms they often create very specific geometric shapes. These are formed via the mechanism of crystal growth called crystallisation. The word crystal is derived from the ancient Greek work "Krustallos" meaning both ice and rock crystal.
Crystals also have some unique properties, did you know that quartz is the second most abundant material in the earth's crust. It is also used in quartz watches and clocks which use the crystals very precise oscillation (vibration) to measure time.
The chakras are strongly affected by colour so gems, crystals and stones of different colours can be used to heal each chakra. We have explored all about chakras in a previous blog post.
Here is a list of the corresponding gems, stones and crystals to their chakras:
Crown
Amethyst
White Calcite
WhiteTopaz
Brow
Lapis Lazuli
Azurite
Sugilite
Throat
Sodalite
Blue Calcite
Blue Kyanite
Angelite
Blue Turquoise
Heart
Rose Quartz
Pink/Rubellite Tourmaline
Watermelon Tourmaline
Green Aventurine
Malachite
Jade
Solar plexus
Citrine
Yellow Jasper
Golden Calcite
Spleen
Orange Calcite
Vanadinite
Carnelian
Blue-green Turquoise
Blue-green Fluorite
Root
Hematite
Black Obsidian
Black Tourmaline
Red Zincite
Garnet
Smoky Quartz
There are many ways that these crystals can be used but some of the more common methods are wearing them on the body such as pendants, bracelets or rings. For un-mounted crystals these can be placed under a pillow or used in the bath to feel the crystals healing benefits. If you are looking to heal specific chakra areas with different crystals then its best that the crystals are placed on the body against the skin, you can do this while lying in bed and you should immediately be able to feel their healing effect.