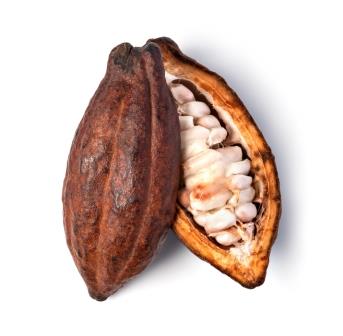 There seems like no better time than Easter to explore the health benefits that cocoa – chocolate can bring as part of a balanced diet.
Cocoa Beans
When you see a cocoa bean pod opened, it is surprising to realise how far away from the finished chocolate product it looks. The bean contains two significant antioxidants: Epicatechin and Catechin. These have anti-cancer properties, interestingly the same properties found in green tea.
Cocoa Nibs & Powder
The nibs form after the beans are dried, roasted and crushed; they are also high in antioxidants. When these nibs are ground-up, we get cocoa powder. The healthiest chocolate is when these products are unsweetened. Meaning they contain many more times the Polyphenols antioxidants than once it is processed and sugar etc., added.
Shoppers can now find Cocoa Nibs in supermarkets for eating (a bit of an acquired taste) and for adding to recipes. Cocoa powder; can be used in sweet and savoury cooking. Many would use it for making hot chocolate – but a word of warning, milk inhibits the cocoa polyphenols, so making with hot water is a much better option.
The Best Options
Most people find that 70% of cocoa solids hit the sweet spot for health and palatability! The further you go down the percentage scale, the fewer antioxidants you expect.
If money allows, it is good to check the other ingredients. Try and avoid chocolate products containing hydrogenated or partially hydronated oils. Going organic will also reduce exposure to pesticides; the farming process may use over thirty chemicals on conventional crops.
Health Benefits
Studies have shown that eating small amounts of dark chocolate regularly; can protect the heart and lower the risks of stroke and heart disease. It works by thinning the blood and protecting the artery walls, lowering cholesterol and blood pressure. It is similar to what taking a low-dose aspirin would do.
In holistic medicine, chocolate may be to settle an upset stomach and ease coughs. Cocoa contains Theobromine, which is as effective at suppressing a cough as codeine.
In terms of the immune system, those eating dark chocolate benefit from a boost in antibodies and something called T-helper cells that kick start the immune system into action.