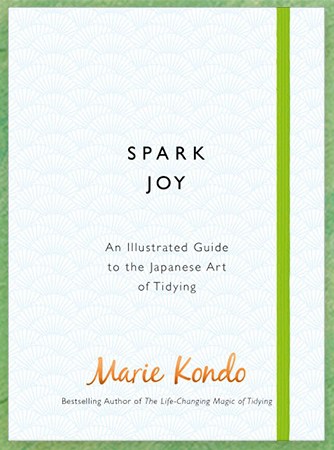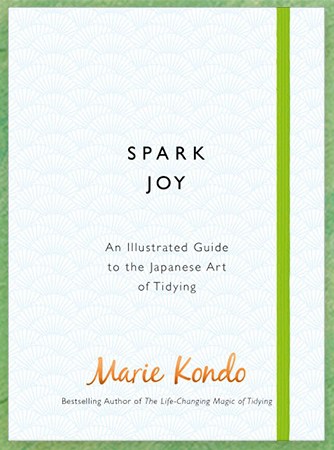 Is it possible that something as simple as tidying can transform the space you live in, how you think, how you feel and spark enthusiasm and inspiration where once there was only clutter? Marie Kondo thinks so…
The name Marie Kondo, may not immediately resonate with you, but the chances are you have read something about her or someone has told you about her techniques (KonMari Tidying) or her books.
Marie runs a business in Tokyo helping clients to declutter and tidy their homes, to make the spaces more inspiring and serene. With a three month waiting list, she wrote a book that would allow the masses to use her techniques, which she coined 'KonMari'.
Her first book was called 'The Life-Changing Magic of Tidying: A simple, effective way to banish clutter forever', which has sold more than two million copies worldwide. In January 2016 her latest book was released in the UK – 'Spark Joy: An Illustrated Guide to the Japanese Art of Tidying'.
So just what makes up the KonMari method:
Tackle your home in the correct order
Keep only the things that you really love
Decisions should be done at once and quickly
If belongings no longer 'spark joy' then they are acknowledged and thanked for their service and then are discarded.
The long-term ambition is to create a 'once cleaned – never messy again' situation.
Marie believes that transforming your space will not just alter your home, but also your life:
You should feel more confident
You will have more energy
You will feel more motivated
You can become more successful
You will have courage to rid yourself of negative aspects or influences in your life
You will stop feeling anxious
The second book – 'Spark Joy', provides an illustrated room-by room guide to organising and decluttering your space. It delves in to the categories in our lives we all find problematic: paperwork, photos, cosmetics, books, valuables and more…It also demonstrates her unique folding method.
The KonMari approach is based on Japanese values including the spirit of Zen. To many of us the simple idea of focusing on not what you want to get rid of, but what you want to keep, feels like it would not be that transforming, but many have praised her 'sparks joy' approach – why not give it a try?
"[It is] enough to salute Kondo for her recognition of something quietly profound: that mess is often about unhappiness, and that the right kind of tidying can be a kind of psychotherapy for the home as well as for the people in it." (The Times)
"All hail the new decluttering queen Marie Kondo, whose mess-busting bestseller has prompted a craze for tidying in homes across the world … one proper clear out is all you need for the rest of your life." (Good Housekeeping).
Book image courtesy of publisher: Vermilion.