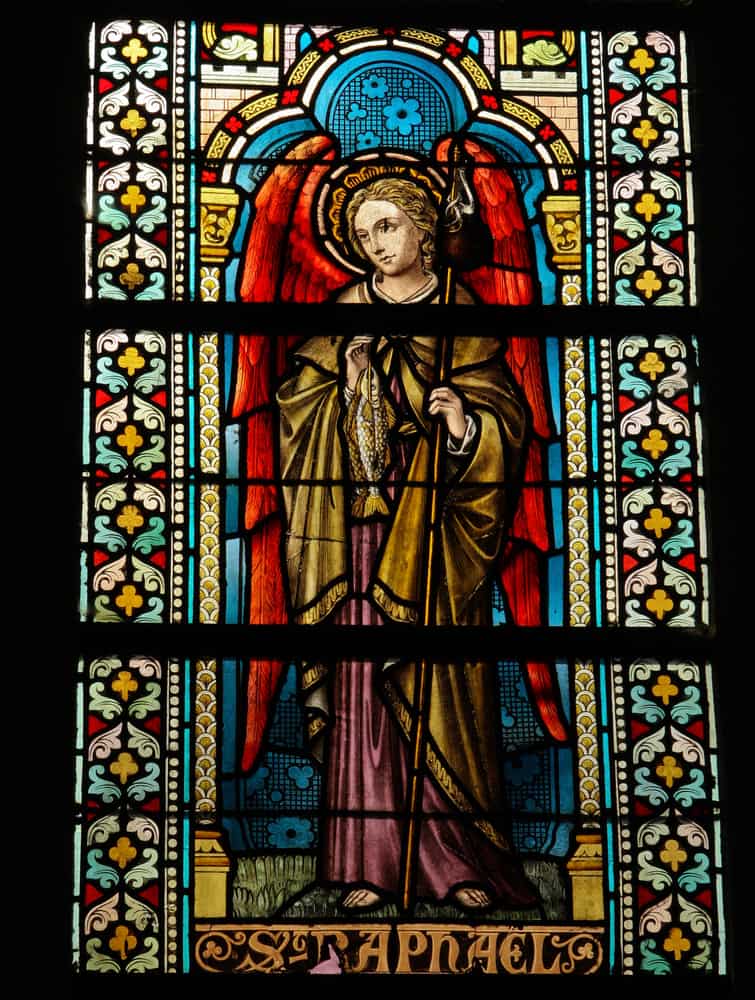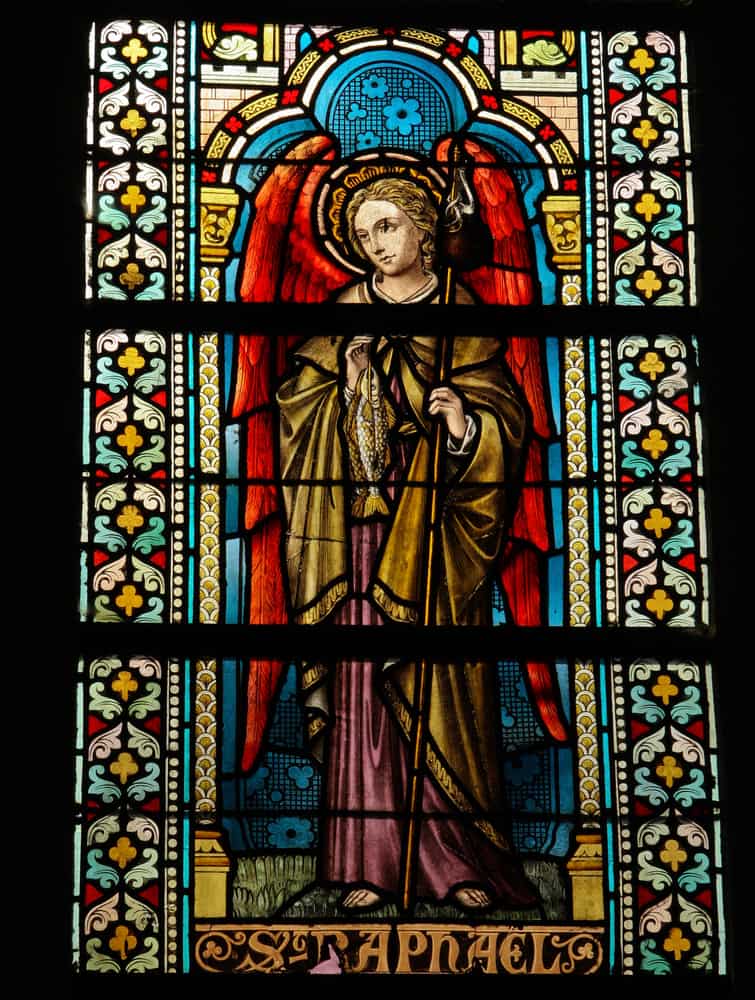 Raphael is the next Archangel in our angel series, Archangels are the highest rank of angel often overseeing the work of guardian angels yet each Archangel has specific qualities. He is known by several titles including; "Chief of Guardian Angels," "Regent of the Sun" and "Angel of Science and Knowledge." Archangel Raphael is the patron of medical workers, match makers and travellers in the Judeo-Christian tradition providing healing to those in need. The name Archangel Raphael means "God Heals", and his healing spirit is available to all of us that are willing to open up to his healing energy.
Raphael appears in the Deuterocanonical Book of Tobit; which tells the story of a man named Tobais who after becoming blind after sleeping under a swallows nest asks his son Tobit to retrieve a bag of silver he had entrusted to his cousin in Media. Tobit finds a companion on his journey named Azariah but Azariah was really Archangel Raphael in disguise and sent to guide Tobit on his journey. One night they camped by a river and Tobit went down to soak his feet in the water when a large fish snapped at his toes, Raphael immediately tells Tobit to seize the fish. He then instructs him to gut the fish but save gall, heart and liver as they make excellent medicine. After arriving at their destination where they meet a girl called Sarah, Raphael points out that she would make the perfect wife for Tobit. Unbeknown to Raphael, Sarah had been widowed seven times, everyone of her husband's had died on their wedding night. Tobit had known this so was reluctant to be buried on his wedding night; Raphael persisted that if he burned the fish's heart and liver the smell would repel the jealous daemon Asmodeus who had killed Sarah's previous husbands. Raphael was right and Tobit survived his first night with Sarah before heading back to his father the bag of silver. It is from this story that Archangel Raphael is known as the patron of medical workers, match makers and travellers.
Raphael represents the ability contained in each of us to heal our selves. This can be understood in a number of ways such as our capacity for self improvement, by looking at ourselves and believing we can make a change in our lives Raphael can help us go for that new job or lose a few extra pounds. Raphael can also help heal us physically by opening up to his spirit and filling ourselves with hope, this positive energy is the healing force that Raphael's spirit helps us to find.
Archangel Raphael can also help us in other ways, there may be dark times in our lives where we feel that we have drifted in to the shadows and are not able to see the light. Our shadow side grows when we ignore it and often stems from the feeling of being unloved; if we ignore our feelings then we can never move out of the light. Raphael's spirit and energy is always there to show us that the shadow is nothing to fear and we can always find the light. By searching for the courage and energy to muster love and compassion Raphael helps us to bring light in to our lives.