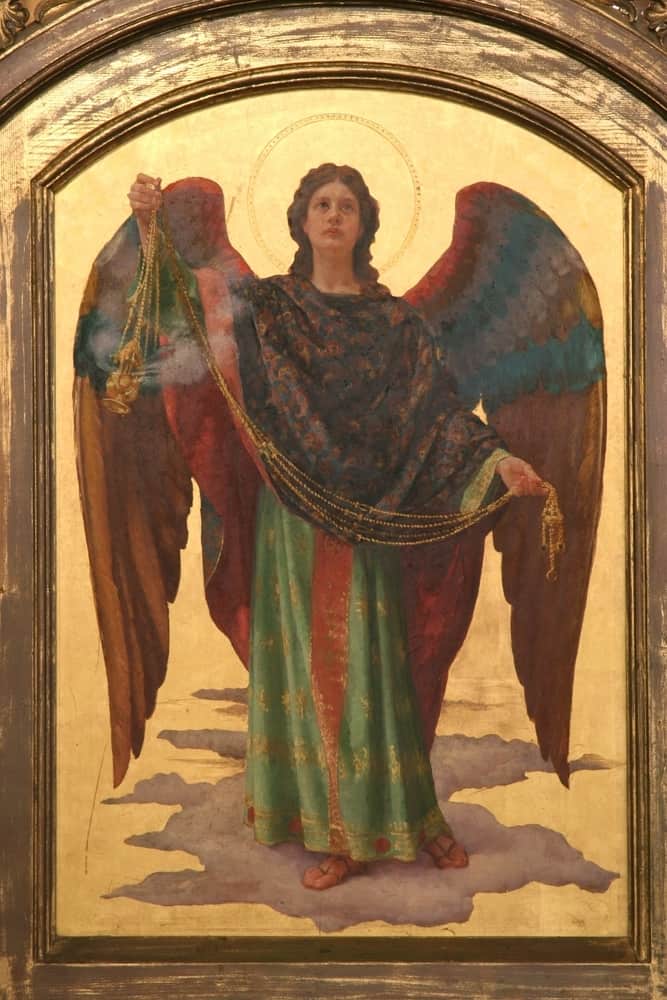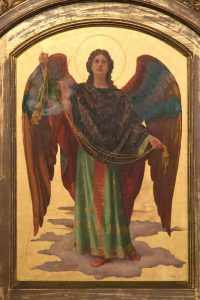 If you have been following our blog post series on Angels, you will have seen us take you on a guided tour through the different types and classifications of Angels across the entire spectrum of spiritual beings. Now, we are going to take a look at some of the individual Angels within those "categories" to give you more of an insight into their characteristics and key traits;
The Angel we are looking at today is one that we are sure you will no doubt be familiar with, by name at least, yes, we are talking about Archangel Gabriel, or Angel Gabriel as he is perhaps more commonly referred to.
Archangel Gabriel is possibly the most well-known of all Angels, which is unsurprising given that alongside Archangel Michael, he is one of the only two Angels whom are mentioned by name in the Bible. Gabriel was the angel whom appeared to the Virgin Mary to foretell the birth of Jesus in the gospel of Luke. Most people know the story of an Angel appearing to Mary, however not everyone knows that it was Gabriel. He also appeared to Zechariah to foretell the birth of John the Baptist, but his first mention in the Bible is in the Old Testament, where he appears to the prophet Daniel, to explain the visions he has experienced.
Angel Gabriel is not just a prominent figure within Christianity, he is also referred to in many sacred religious texts of Judaism, Islam and Mormonism, all of which have slight adaptations of the role he played, with the recurring theme of him being a prophet and a messenger of God.
In English speaking culture, Gabriel is often presented blowing a trumpet and this is the image of the Archangel that most are familiar with. This image signifies the trumpet blast which marks the end of time and the resurrection on Judgement Day.
It wasn't until 1921 that a feast day celebrating Angel Gabriel was introduced into the Roman Calendar on 24th March, however in 1969 this feast day was moved to 29th September, in order to celebrate St. Raphael and St. Michael together as well. Gabriel is also the patron saint of messengers.
Gabriel was not only present, but played an integral role in many of the most important, spiritual moments in the history of our world, which is why he is looked upon with such inspiration by so many. Angel Gabriel has inspired some of the greatest minds, with countless paintings, sculptures and works of art created in his honour and even a mathematical theory "Gabriel's Horn" was named after him.
Gabriel remains a leading figure in spirituality and has the ability to inspire hope and happiness in all of us. The impact he has made in the spiritual world throughout history is the reason why he is perhaps the most well-known of all the Angels.
So, there you go, a bit more about Angel Gabriel that you might not have known previously. Don't forget to look out for our next post in our Angel's series, where we will be looking at another individual Angel in more detail.