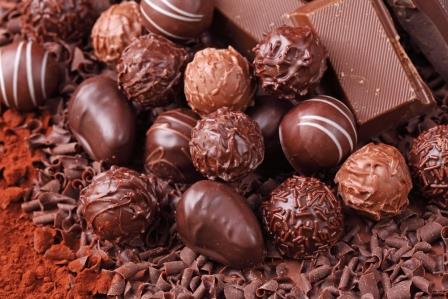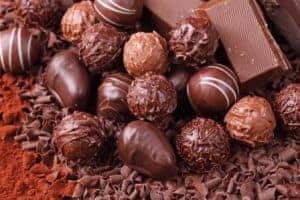 Easter has just passed – but maybe you still have a house full of chocolate? If so, you may not need to feel so guilty about indulging in your favourite treats, as chocolate has some surprising health benefits.
I'm not suggesting that you eat 100g of chocolate in one go, although it wouldn't be difficult to do with an Easter Egg! But the average size block bar of chocolate contains 100g and with that quite a few nutrients needed for every day health:
11g of fibre
67 per cent of the RDA for iron
58 per cent of the RDA for magnesium
89 per cent of the RDA for copper
98 per cent of the RDA for manganese
Plus, potassium, phosphorus, zinc and selenium
*RDA = Recommended Daily Allowance
In simple terms artery clogging is caused by white blood cells sticking to the walls of blood vessels. Consuming dark chocolate is thought to restore the flexibility in the arteries that stops this process from happening.
Cocoa may reduce the risks of cardiovascular disease, by reducing LDL cholesterol (the bad kind) and raising good cholesterol.
Dark chocolate can help with insulin sensitivity, helping to lower blood-glucose levels and promote stable blood sugar.
Chocolate is not just for eating, if hot chocolate is consumed (made with pure cocoa powder), it actually has double the antioxidants than you would find in green tea.
When we eat chocolate we often feel emotionally better, and this is no accident, as eating it can boost dopamine levels in our body which is a natural pain-killer and at the same time boost serotonin which is responsible for our pleasure sensations.
Many of the benefits are derived when we eat dark chocolate, in other words bars with a higher concentration of cocoa. In theory a bar with higher cocoa will have more concentrated level of antioxidants, it very often also has lower levels of sugar. But remember, whilst there are many health positives to be gained from consuming chocolate, the treat still contains a high amount of fat and calories – so enjoy in moderation!