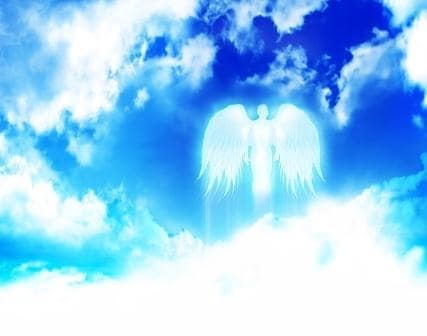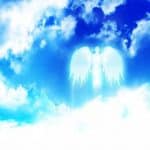 When we first hear the word 'spirit' (in a non-alcoholic context), what's the first thing that springs to mind? A ghost? An energy? Well, you're not far off if you do think this, but putting aside all those horror movies and ghost stories that say all spirits arebad, there's a lot more to them that meet the eye.We're sure that after reading this, you'll have a different opinion of them.
Spirits guides are similar to angels, in the way that they act as a protector and a messenger from God. Spirits are trapped between two worlds, the real world that we live in and their world, the non-real world. This is how the stories start, that because they are trapped between worlds, they think we are interrupting and invading their space. But, have you ever wondered why you and the spirit have been brought together? Or had that 'gut feeling' about something? Even experienced a coincidence that is too strange to be true? Well, this could be your spirit guide sending you a signal. In Bruce Goldberg's book on 'Spirit Guides Contact Through Hypnosis', he delves further in and discusses how there are two main levels of the guides. On one end of the scale, they have access to our Akashic Records, which is a type of chart of all our past, present and future lifetimes. Whereas, at the higher end of the scale, the spirit guides are filled with pure energy after having completed their karmic cycles, the 'belief of light'. This is basically their appearance and manner in which they communicate with us telepathically.Not all spiritsappear in a human-like form, they can also be animals and shapes. So, how do you connect with the spirit guides if you can't see them? Well, that's where we come into the equation.
Our mediums can often have an encounter with the spirit of a loved one, who uses this channel as a mediator to pass on information. Spirit guides can also be reached through hypnosis. Going back to Bruce Goldberg's book on contacting spirit guides through hypnosis, he believes that this method is the most effective way to engage with the spirit guides, as it enables you to access your 'higher self'. The most popular reason for using a spirit guide is to contact a lost loved one for comfortor as part of the grieving process. Others may use spirit guides to understand why the spirits are here, such as in your home. This can sometimes not only aid in reassurance to the individual, but to also help the spirit to understand why you are both here. Our mediums are highly passionate about the spirit guides and have their own unique way of contacting them and using them in their readings. Here's a few of our readers who specialise in this area.
Robbie (PIN 3443), has a strong belief in spiritual transformation within a person's life and ensures that all of his clients are on the right pathway to wholeness and healing.
Krystal (PIN 5005), is motivated by her dreams and premonitions to communicate information to her, for her clients. A specific spiritual guide is used in Krystal's work to help with her readings.
Bryony (PIN 2727) has a real connection to her spirit guides. She tunes in to your earth energy and with her guides can bring balance to your life along with real peace and joy.
So, if there is a loved one that you have wanted to contact, then call one of our readers today. Don't fear the unknown, they have been brought here for a reason and that reason could be you.