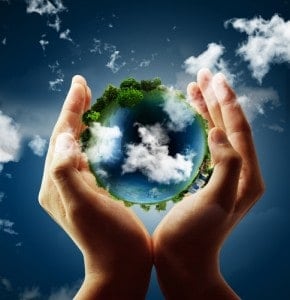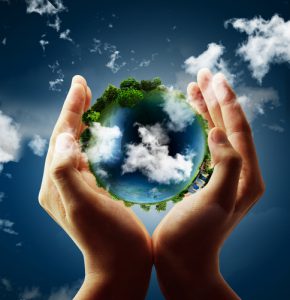 The element of Earth is the subject, receptacle and mother of all living things. It is the basis and foundation for all of the other elements.
Earth
Season: Winter
Direction: North
Symbol: Salt, rocks
Colours: Green
Governs: Fertility, money, prosperity, knowledge, grounding, and growth
Working with Earth
Earth is a nurturing, receptive, solid element and is often thought of as the foundation for all the other elements, providing all nature with nourishment and shelter.
We are interacting with Earth all the time, whether we are at home, surrounded by the earthly materials that built it, nourishing our bodies with its food, or running on the Earth's surface.
The Earth element grounds and stabilises us so when you are feeling scattered or disorientated in life, the Earth's energy should provide you with a sense of peace and order. Strive to accept and nurture yourself and allow the element of Earth to bring you closer to your 'true you'.
There are many of things you can do to truly connect with the power of Earth, but the best thing you can do is get out into nature. Some people benefit from connecting to the solid physical nature of the Earths structure by walking or running on the earth barefoot, feeling the support of the immovable nature of the element. Many people also find they can enrich their lives through gardening. Embrace the great outdoors and tend to your garden or plant some root vegetables. Potatoes, carrots or turnips are all regarded as "grounding" crops and can increase your personal Earth energy.
Earth personalities
You may have heard somebody described as "earthy" before. These types of people engage with life through their five senses, and blend in with their natural habitat.
Earth is associated with the star signs Capricorn, Taurus, Virgo and those born under the Earth element tend to be trustworthy, loyal and reliable, making them great friends and partners.
Earth personalities are very sensual and tend to process things using each and every sense. They could certainly appreciate a fine wine or good meal more than most.
Because of their love of stability, Earth people aren't big risk takers and don't tend to respond well to change. They can be very cautious and sometimes sluggish in their lifestyle, tending to have sedentary and inactive habits.
Earth personalities may be drawn into 'hands on' careers or work that allows them to interact with nature. Farming, engineering, construction or design jobs would all play to their strengths.
The element of the Earth can truly enrich your life if you learn how to harness its power. There are plenty of resources online which can inform you on which element dominates your personality and give you more details on how to work with Earth.