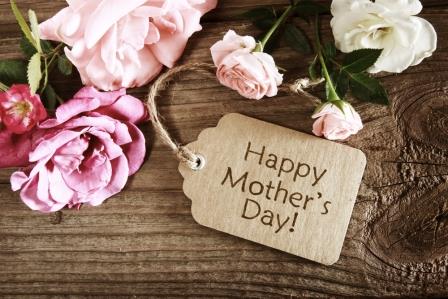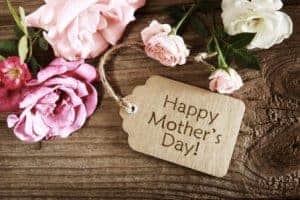 Did you know that in the UK more flowers are sold for Mothering Sunday than for Valentine's Day?
Anna Jarvis
Mother's Day wasn't thought of until 1907, when Anna Jarvis from West Virginia held a memorial two years after her mother's death and then campaigned for a recognised holiday in America. In 1914 she was successful and the national holiday is celebrated on the 2nd Sunday in May. In the UK the day is referred to as Mothering Sunday, it is a Christian holiday and as such is celebrated on the 4th Sunday of Lent.
Anna's desire for the day was that it was not celebrated as a collective day, but that each family celebrated 'their' mother. It has become traditional to give cards and flowers, but also chocolates and perfume too.
So I thought we would explore scents and perfume, if you know what flowers your mother likes, then that may be the key to getting her the perfect scent as well!
Fragrance
Fragrance whether it comes from flowers, in nature or from perfume has an incredible ability to lift our spirits and alter our mood. Many memories are triggered by our sense of smell, and many of us will choose a particular fragrance depending on what we are doing – getting ready for a date, going on holiday and so on…
If you want to look for a scent that will evoke spring, then something with citrus notes would be great – anything lightly floral, fresh and outdoorsy would work.
If you are not sure what to buy, then here is a look at the different fragrance families:
Floral – In some cases a perfume will have a predominant flower, in other cases there will be complex bouquet. This is by far the biggest fragrance family and covers things like Rose, Lavender, Orange Blossom, Lilac, Lilly of the Valley and Jasmine. Scents from this category would suit a more traditional person, one who likes to stick to a signature perfume and knows what they like and what suits them.
Woody – This might be seen as the more manly notes: Cedarwood, Sandalwood, Oak and so on, but they can also provide a great base for stronger perfumes for women. This is great for women that like to make an entrance…These perfumes will stay longer and their complexities develop over time.
Fresh – Think water notes – the sea and rain. Green notes – herbs, green flowers and grass. Citrus Notes – mandarin, lemon, bergamot and grapefruit. These make great spring and summer perfumes, perfect for day-time wear and holidays. They tend to make more delicate fragrances, and so will fade faster.
Oriental – This group is more reminiscent of your kitchen cupboard: cinnamon, cloves, cardamoms and vanilla to name a few. These create spicy perfumes but with a sweet tone. When a person walks past you and you catch a smell of their perfume, the chances are they are wearing something from the Oriental group.
Any mother would like a gift, but really all they want is for you to show your appreciation and love.