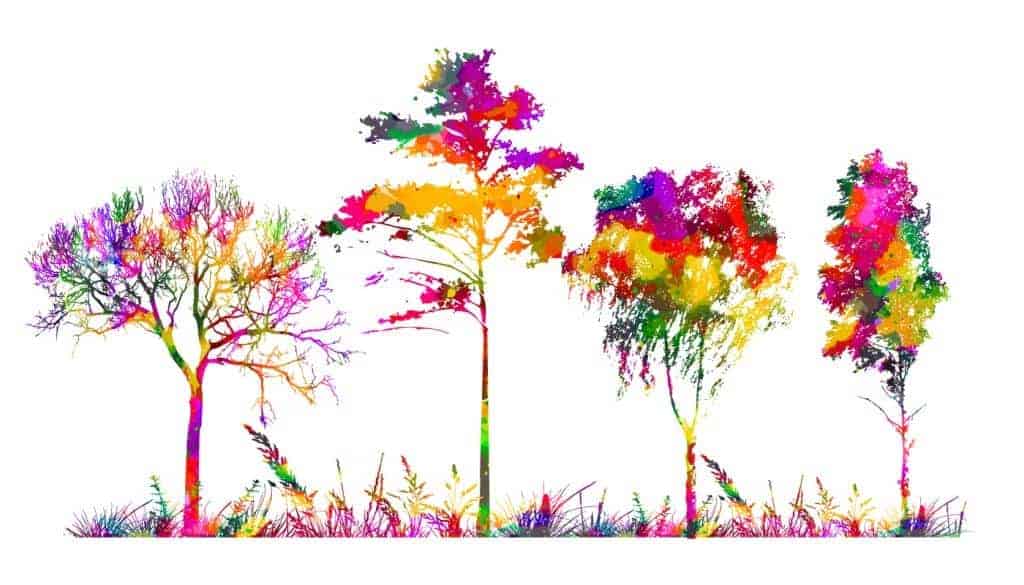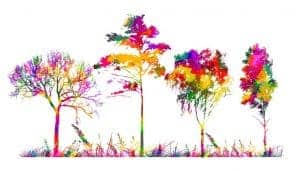 Sacred trees are found in most cultures, just think about bringing in evergreens into our homes for Christmas each year.
So, below we explore some of the trees with their Ogham name, alongside their magical associations.
Alder (Fearn) is known as the 'tree of fire', but also as 'Bran the Blessed', named for the eldest son of Llyr – the Oak Father. Its magical abilities are tied up in controlling the elements, specifically the four winds. Traditionally wooden whistles were carved from its wood, and were used to summon its security and control against the weather.
Ash (Nuinn) is associated with seafaring and deities of the sea, and was even used as a charm to guard against drowning. Staves of the tree have been used to keep snakes away, as well as to treat sick farm animals. But the tree has also been used for protection on the land, with Irish immigrants taking it with them to America to offer protection, following the potato famine.
Birch (Beith); this tree is sacred to Mother Goddess, symbolising spring, new beginnings and re-birth. It is believed that this is the first tree to grow again after the Ice Age, so is long revered. In some countries like Russia at times of the year such as Whitsun a birch tree will be dressed in female clothing, to pay homage to the Goddess and the coming of summer.
Elder (Ruis) is connected to 'other dimensions' and the seeing of other-worldly, ghosts and magical creatures, especially around May eve, and if wearing a crown of elder twigs. If fact the tree has long been used as a guise by witches! But for others like Native North American Indians the elder is simply a tree of music.
Hawthorn (Huathe) is associated with Mars, Thor and Thunder Gods! It was planted around sacred boundaries to act as a shield from both psychic and physical harm. That said it is considered to bring very bad luck, if you bring Hawthorn blossoms into a home other than on May morning. But the twigs are thought to have exceptional healing powers, but only if gathered on Ascension Day.
Hazel (Coll); hazel rods have been used for many reasons – the Druids believed they were symbolic of wise judgement and authority. But Irishmen that had settled in America used them to keep snakes away. Staves were used in Viking courts to mark the perimeter. In Wales a hazel cap was fashioned, when worn it was said to bring about wishes. The nuts have long been considered a sign of fertility and traditionally brides were given a bag, and it was not unheard of for people to use them almost like confetti.
Come back next week to explore the remaining trees.
Ref: Encyclopedia of Magic & Ancient Wisdom