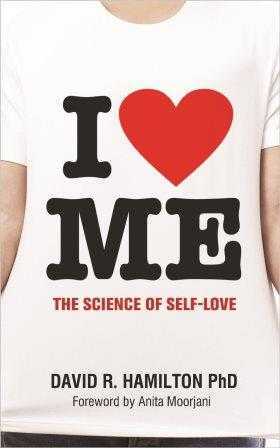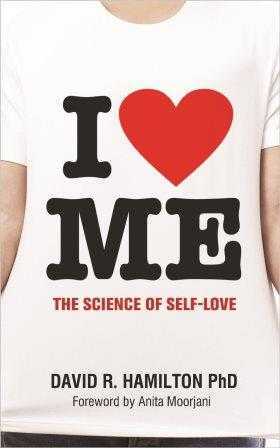 I think it is fair to say that you have to have a fair bit of faith when reading most self-help books. The knowledge imparted in the book may not be based on science – or the physical, things that you can know for sure, can touch, see, sense…Much like psychic readings, you have to have faith in the process, you believe in what you cannot see or rationally explain.
But the book 'I Heart Me' by Dr David Hamilton is slightly different, and I think offers a great self-help style book for those more sceptical among us. David's PhD may not be in the area you are imagining, he actually got a degree in chemistry, specialising in biological and medicinal chemistry. For a while after qualifying he developed drugs for cancer and cardiovascular disease. His first foray in to writing as you might expect was in the field of chemistry, but now he is a bestselling author, having published seven books with Hay House that fuse the mind, spiritual wisdom and science together!
His latest book looks at 'self-love', it is easy to dismiss the book as another look at an already 'done' concept. Many movies, TV shows, talk shows will be grounded in the moral story that we must love ourselves first before we can open ourselves up to others etc.
But David spent a year looking at the science behind the concept of self-love, to understand the myriad of ways that he was sabotaging himself. His research had him looking at brain chemistry, personal development methods, psychotherapeutic practises and neuroscience. With himself as a guinea pig, he understood that although self-love is built in to our genealogy, it is as much about biology as psychology and as such can be trained out of us.
Our thought processes are conditioned to seek approval from others, often we will go to the extent of changing ourselves in order to win that approval and love. The book provides you with twenty-seven exercises that enable you to reprogram your brain, so that you will stop these behaviours.
If you put the effort in, you will be more in touch with yourself and your needs and desires, have a higher self-worth, you will feel more authentic as a person and in what you have to offer others. Your connections with loved ones, friends, colleagues and so on will improve and you will have stronger relationships built on real connections, all of which will increase your general feeling of wellbeing and happiness.
Image – Hay House UK