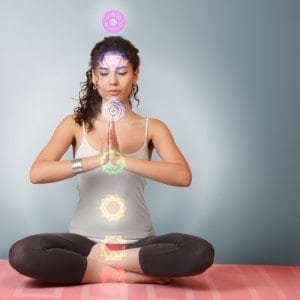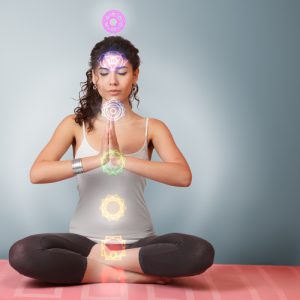 If you are looking to develop your psychic abilities, then opening your 'third eye' (the ajna) is essential.
What is the Third Eye?
Many relate the third eye to humans 'pineal gland.' It is believed by some that the pineal gland is an evolution of an actual third eye that humans possessed back in ancient times. It is thought that as we have developed it weakened and sunk to form a small pinecone shaped gland located in the centre of our brain.
The third eye has long been associated with psychic powers, as it allows us to 'see things' that cannot be seen with our physical eyes.
Although each and every one of us possesses a third eye, it is often the case that the chakra is blocked with energy or we simply don't know how to use it.
If you are a regular meditation practitioner, then you may already be aware of your third eye.
How to Open Your Third Eye
Begin by sitting in a quiet location where you won't be interrupted. You may want to set the scene with candles and soothing music to help you relax. When you are totally comfortable, close your eyes and start to focus on slowly inhaling and exhaling. Gently focus your attention on your third eye, keeping your attention on your brow as you breathe.
Your first signs of awareness may materialise through a slight pressure or tingling/burning sensation in your brow. As your psychic abilities develop, you may start to see different colours and shade of light – violet and purple reflections are good indicators that you are making a connection.
Practise this exercise daily and try not to get too frustrated if your third eye doesn't open straight away.
Benefits
Regular work on third eye activation will certainly lead to advances in your psychic abilities, and can have several other benefits as well.
It will not only allow you to reach a higher level of consciousness, but you will be able to increase your powers of intuition and achieve clarity of mind.
If you are looking to use your third eye to link to the spiritual world, then many people believe that activation will initiate supernatural powers. Helping your third eye reach its full potential could open doors to clairvoyance, prophetic dreaming and a wealth of other psychic abilities.
While on your journey, remember to protect yourself at all times, and open your mind to all possibilities. This will help unearth the psychic abilities within you.
All our readers are already gifted in their psychic abilities, so why not reach out to one of them for a reading?
Take a look at which psychics are available and get in touch with Best Mediums today!