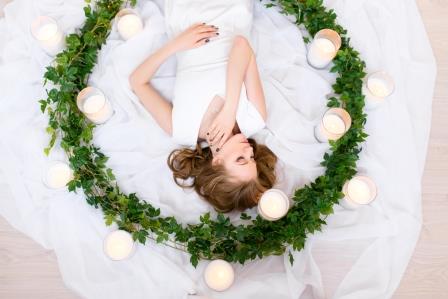 Today, we look at ways that an Angel Ritual can support us in letting go of the past…
Many of us will hold on to negative elements of the past and; this is not always a bad thing. The past or things we may consider past mistakes or bad decisions – remind us to make better and different choices in the future.
Sometimes holding on to the past too tightly; can very much keep us stuck in the here and now! If we only remember the difficult times and stressful events then; our capacity for finding future happiness can be severely restricted.
Here are some of the things people most typically struggle to let go of:
Unrequited love.
Feeling like you let 'the one' go.
A failed relationship or marriage.
Unfilled dreams.
Not making the most of your potential or achieving your ambitions.
Something that somebody said to you or did to you.
Letting a possession go; or losing something that had great sentimental value.
The death of a loved one.
Not being able to say goodbye to someone.
The passing of a pet.
*This list is by no means exhaustive, and you may have something different from your past that you struggle to move on from.
When we have suffered personal loss, it can be easy to over-romanticise the past and to see it differently from actual events; this can make your current life situation pale in comparison.
Try this Angel Ritual to help you move forward from past hurts and welcome in the future.
You can either imagine a circle or create an actual circle that you can sit in. You might line the space with battery tea lights or your favourite crystals.
Then imagine/create four compass points. Each one will represent an Archangel:
East – Archangel Raphael (before you).
West – Archangel Gabriel (behind you).
South – Archangel Michael (to your right).
North – Archangel Uriel (to your left).
Call each of the Archangels into your circle; you may find it helpful to visualise a green light/gold aura for Raphael. An orange light and white aura for Gabriel. A yellow light and blue aura for Michael and a red light and violet aura for Uriel. Only move on to another Angel when you feel you have connected to the current angel and have brought them into your inner-circle.
Now, in your mind's eye, see the Star of David – two interlocking triangles that represent the Heart Chakra and the meaning of balance.
Ask each of the Angels for support and guidance in letting go of your past worries. Also, focus on asking them for help with stepping into the now and creating a bright future where you are 'present'.
Thank the Angels for coming forward and for providing wisdom, and then let their energies dissolve.
*Ref: The Angel Bible, Hazel Raven