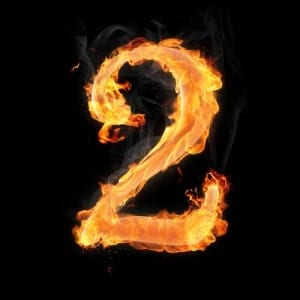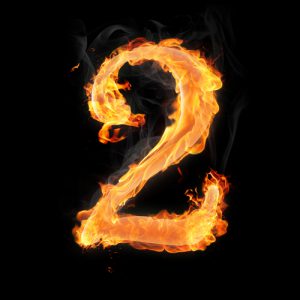 Loyal, diplomatic and tactful, those with the Life Path 2 can count themselves as 'the mediator. 
If Your Birthday Adds to a 2:
For example: June 8th, 1977
6, 8, 1977
6+8+1977= 1991
1+9+9+1= 20
2+0= 2
In this case, you would have the Life Path number of: 2
(If you are unsure on how to calculate your Life Path number, refer to our previous post introduction to numerology).
Characteristics
A person with Life Path number 2 is the most underestimated when it comes to power and strength.
While they will do anything they can to keep the peace, being born under the Life Path 2 makes them an ultimate survivor and resilient force.
Sensitivity and perceptiveness are among the many fine qualities of Life Path 2's because they intuitively know how people feel. They are also patient and cooperative and tend to work well with groups and somehow find a way of creating harmony among diverse opinions.
The negative impact of this vibration means that many people with a Life Path 2 are oversensitive, shy, and afraid to speak their minds. This can cause them to have trouble contributing ideas in a group setting. Their compassion and caring nature may also cause them to deny their own needs in favour of the needs of others.
Relationships
For those with a Life Path 2, relationships are filled with love and affection. They are here to love others and to be loved in return. Those with a Life Path 2 crave unconditional love and make great parents.
People with a 2 Life Path can find happiness with Life Paths 2, 4 or 8.
Career
The mission of a 2 is to bring people together in life, through lyrical music or poems.
Twos are ideal employees, but need constant praise and encouragement due to their lack of confidence and self-belief. There are many professions relevant to people of this vibration, but if you are of a Life Path 2, aim for a career that plays to your strengths. You'll be an excellent diplomat or counsellor. You enjoy creative endeavours, whether they're musical, artistic or even gardening and farming. If you feel drawn to politics, your constituents will have a strong, truthful representative.
Famous '2's'
There are a number of famous two's who have used their creative strength and resilient force to become world-renowned actors, musicians, politicians and writers.
Madonna – August 16, 1958
Jennifer Aniston – Feb 11, 1969
Tony Blair – May 6, 1953
Barrack Obama – August 4, 1961
Diana Ross – March 26, 1944
Jennifer Lopez – July 24, 1969
Kanye West – June 8, 1977
Through their strong connection to the spirit world, Best Mediums can guide you on any matter, from troubles with relationships, to careers or simply getting on the right pathway. Call one of our mediums now.