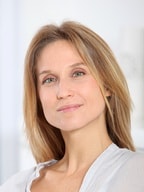 Jasmine's sensitivity allows her to feel the emotions her clients feel, she will laugh and cry with you.
Jasmine is a special medium with special abilities, including Clairvoyance and Clairsentience. Because Jasmine has such amazing insight, she has become one of the teams most popular readers. Her spirit is gentle and authoritative but also compassionate and gracious. Jasmine will be direct and specific in her answers.
Ancient Knowledge
Recently, Jasmine started working with the ancient knowledge of sacred geometry. Knowledge she has brought forward into this lifetime from her many previous lives in Egypt.
Jasmine is a spiritual healer and also an animal colour therapist, she has been a Master Reiki healer and teacher for around twenty years. She has worked with clients in their own setting but also from a distance.
Understanding Grief
Rest assured that Jasmine understands grief and sorrow very well, after losing her son, husband and many pets over the years. She also understands grief and all of the different emotions that come through divorce.
With most of her childhood spent in children's homes which she enjoyed, Jasmine understands younger people and the obstacles they face from living in an institution. Because of this Jasmine gives some of her free time each week without pay to a local college and works as a psychic counsellor alongside the more traditional counsellor.
Sensitivity
The last year with the pandemic has not been easy for any of us, but Jasmine's heart feels particularly for younger people and older people who live on their own who do not have a voice or feel they are not being heard.
Jasmine's sensitivity allows her to feel the emotions clients feel, she will laugh with you and cry with you. Jasmine does not use tools of any kind only her spirit team.
Why not make contact with Jasmine and let her advise you?