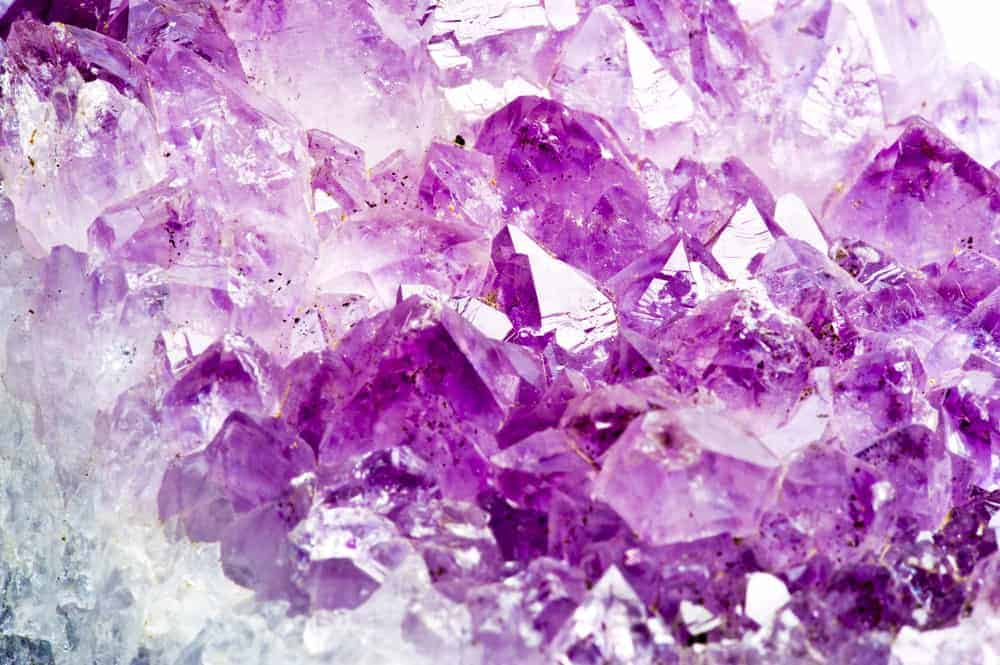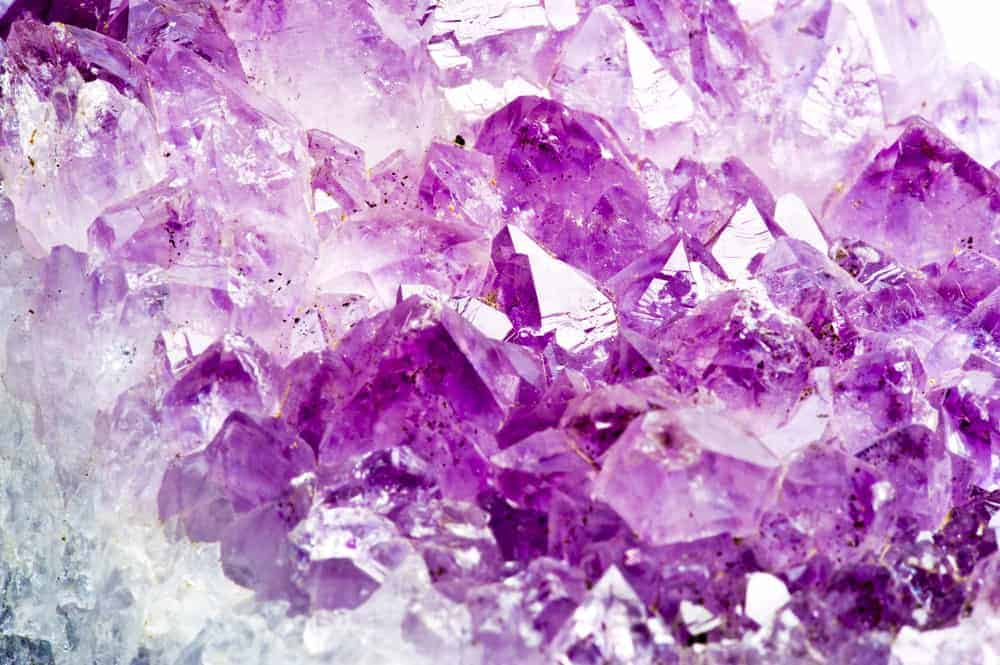 If you didn't see part one of our Valentine's Crystal post, then click here to read about Rose Quartz and Malachite.
Amethyst
As a crystal Amethyst is hugely popular, it is a lovely gem to look at, it has the vibrant colours that we associate with spirituality. It is abundant and therefore price wise is accessible. With all that said, it is such a great stone to have in your crystal healing collection. At its heart it promotes calm, balance and inner-peace. Of course, it also opens the channels for spiritual communication. It is also a fantastic protective stone, use it when you need to shield yourself from negativity. This crystal has a fantastic ability to turn all energy into love. If you are experiencing rocky feelings, this stone can help to dispel anxiety, stressed and irritated emotions, creating a more soothing energy so you can move forward. In crystal healing Amethyst is great when working the crown chakra, and for all work on emotional problems.
Hemimorphite
Hemimorphite is perhaps not as well as known as some other crystals, which is a shame as it really does help to attract a little bit of magic, luck and love into your life! If you tend to treat yourself harshly (you are you own worst critic), or you self-sabotage in life – then this is a great crystal for you. It will help you to nurture yourself, and allow you to open up your heart to love. As well as assist you in finding more harmony and peace in your everyday existence. This stone has a magical energy, and will definitely deepen your connection to the spiritual realm. As a gem, the outlook it provides is one of happiness, a lightness in approach to life and of love. Harness the sensibility – of a little bit of everything in moderation is good for you! Allow yourself to play, and feel fun again – no matter your age. Whatever you set your heart on in 2020, Hemimorphite will help you to pursue your aspirations. You can attract your heart's desire!