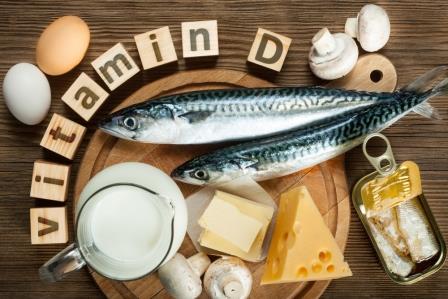 Turmeric
In Sanskrit there are 53 names for turmeric, demonstrating just how revered the golden spice is within Indian culture. One such name is 'Jayanti' which means to win over diseases; its medicinal history goes back 4000 years. Whilst the spice has been used in Chinese medicine and in Ayurvedic healing the modern world of medicine has been slower to catch on, but in the last 25 years over 3000 studies have been published bringing to light all manner of abilities that the active compound 'curcumin' has on health. It has been shown to be anti-inflammatory, anti-oxidising, anti-bacterial and anti-microbial as well as having cancer fighting potential. More studies with humans are needed to fully realise the potential on a medical level, but we already know that cooking with a small amount on a regular basis affects our bodies over time on a genetic level, so adding some into your recipes can only be a good thing.
First Aid
The First Aid by the British Red Cross app is one of the most popular charity downloads, and for good reason – it gives great advice, is simple to use and is interactive.
If you were with someone who had an asthma attack, a heart attack or was chocking – would you know what to do? Would you know how to help until medical support arrived?
Well with the app it has never been easier to learn first aid; there are videos, quizzes and step by step advice on 18 everyday first aid scenarios.
Book Review
The Comet Seekers is a first novel for Helen Sedgwick; her first career is as a research physicist and now turned writer she has produced a book that is both magical and spellbinding.
The novel has an astrological framework, but at its heart it is about relationships, and family and the ties that bind us, reconciling responsibility with your hopes and dreams.
The story has love and heartbreak, loss and hope. Paths that cross and the spiritual unknown set against the comets that illuminate the skies above.
Mental Health
Surviving or Thriving? Mental Health Awareness Week takes place between the 8th and 14th May 2017. This year https://www.mentalhealth.org.uk is trying to look at things from a different perspective. Asking why are too few of us thriving with good mental health. During the week they will explore: How many of us are surviving or thriving, and the difference between the two. Why some communities are under strain and what government can do to support them to thrive. What steps we can take to look after our mental health, building resilience to cope with the demands of life.
Vitamin D
In July 2016 new advice was issued by the government on the possible need for vitamin D supplementation, but they feel that in the press in some cases the new guidance wasn't accurately portrayed. The new directive from Public Health England (PHE) is that adults and children over the age of one should consider taking a daily supplement containing 10mcg of vitamin D particularly during autumn and winter. If you know you are in a higher risk group of deficiency (those that get little exposure to sunlight, people in care homes, or those that cover up when outside and so on) then a year round supplement could be considered. Vitamin D is found naturally in foods such as liver, red meat, oily fish and egg yolks and a number of foods like fat spreads and cereals are fortified with the vitamin, but despite this it is difficult to get the recommended daily amounts from food alone that we need for musculoskeletal health.