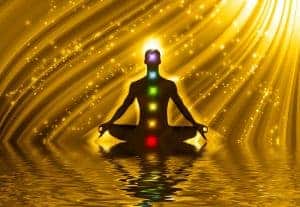 The third eye chakra (also known as the brow or sixth sense) is our avenue to wisdom. It is a mystical concept that primarily concentrates on an invisible eye that provides us with perception beyond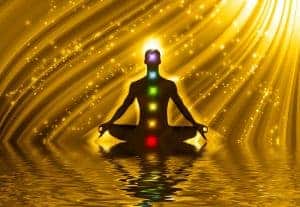 normal sight. Located in the centre of the forehead, just between the eyes, this chakra relates to trusting one's own intuition and inner vision. It also concentrates on following the soul's path and the ability to think and make good decisions.
In spiritual traditions such as Hinduism, the third eye is referred to as 'Ajna', which translated into English literally means 'command.' Hence why a balanced third eye means that we are in command and in control of our lives, with a balanced view of reality. You may have seen images of Hindus with a small dot of red colour on their forehead. This dot represents the third eye, used for spiritual sight and concentration in Hinduism.
In Chinese religion, specifically Taoism, they believe the only way to access your third eye is through training, which helps people to focus their attention on the third eye and achieve a higher consciousness. It claims that the third eye (also referred to as the mind's eye) is one of the main energy centres of the body, and must be understood and practised in order to stay balanced.
The most common way to open your third eye is through meditation. It can induce powerful mental images beyond our normal 5 senses. After practising third eye meditation regularly, many people feel a sudden increase in their intuitive or psychic powers, and it is perhaps the easiest way to enter the spiritual world. Clairvoyants open their third eye in order to see or hear their guides or angels, and it can even give information about the past or future. An out of balance third eye chakra can stunt psychic ability and cause confusion and indecision.
When our third eye is balanced, we are able to separate reality from fantasy, and see things with a good amount of sense and logic. We are able to trust and feel empathy towards others, and generally live relaxed, and in good health.
An out of balance third eye can give us problems with our sleep, health and wellbeing. It may leave us with problems when it comes to finding a sense of purpose in life. The sixth chakra is about seeing things clearly and when it becomes blocked you may feel lost, frustrated or confused.
The third eye is not a 'magical power' but a natural part of each and every one of us. With the correct training, understanding and acceptance we can help strengthen it, using it to guide us in our everyday lives.