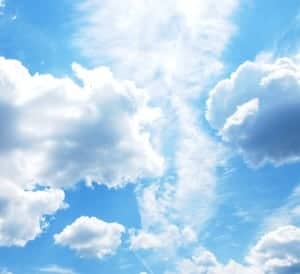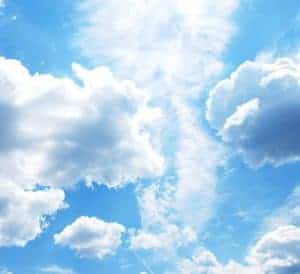 Since the beginning of creation, the element of Air has been of fundamental importance to human survival and all life on earth.
Air:
Season: Spring
Direction: East
Symbol: The Wand
Colours: White, Yellow
Governs: Communication, breathing, ideas, wisdom, thinking, planning
Working with air
As an element, air is invisible but extremely powerful to work with. Although we cannot see it, we can feel its power in the air we breathe, and the life we see created every day.
So how can you use the element of air to improve and enhance your everyday life?
To connect with the power of air, you could try to incorporate it into your daily meditation. Find a place with clean air to relax, breathe and reflect. Take notice of the air energy within yourself and surround yourself with the colour white. The shade's strong associations with air mean that it should be well balanced throughout your life if you want to think, learn and communicate well. If there is too little white in your surroundings, repaint your walls or start to wear more white clothing. If there is too much, this can also affect the elemental balance and you may find it affects your mental clarity.
Air is a wonderful element to incorporate into aromatherapy. Burn a healing incense and use the power of air to carry the scent and clear out any negative vibrations from your life.
Air and spirits
Each element is associated with different spiritual beings, and air is thought to be governed by Archangel Raphael. The name Raphael actually means "God Heals", and his healing spirit is available to all of us that are willing to open up to his healing energy.
You could also harness the power of air when making spiritual connections. Use the air to deliver messages to the universe or the other side.
Air personalities
Air is associated with the star signs Gemini, Libra and Aquarius. Those born under the air element are free thinking, rational and clever. They excel in communication and make excellent politicians, writers and philosophers. Air people are always seeking answers and are constantly in thought or fantasy, however the downside is that their radical thinking can make them impractical, easily distracted and unreliable. For air people, relationships don't come naturally and they can experience difficulty staying committed (imagine trying to tie down wind!)
The element of air can truly enrich your life if you learn how to harness its power. There are plenty of resources online which can inform you on which element dominates your personality and give you more details on how to work with Air.