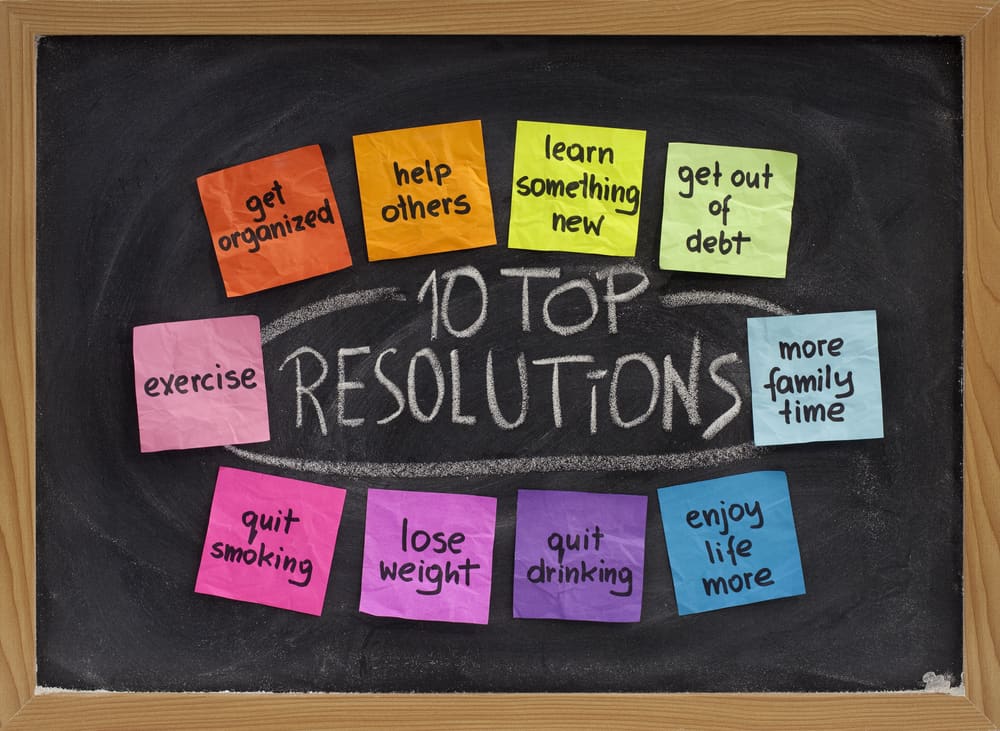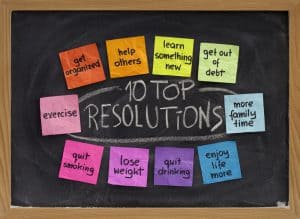 It's a New Year and a new start, so time to think of your New Year's resolutions if you haven't already got some. For example getting rid of some of those bad habits or making some better lifestyle choices. However we do the same thing every year, promise ourselves that this year we are going to stick to our new year's resolutions but many of us fail to keep up that initial motivation.
To set your New Year's resolutions it may be useful to make them SMART, this is a project management term created by George T. Doran. It stands for Specific, Measurable, Achievable, Realistic and Time limited, by ensuring your resolution has all of these values you will be able to better track your progress. Let's take what is many people's New Year's resolution to give up smoking. Specific would define giving up smoking as not having any cigarettes (yes not even one), measurable is just as easy as your daily allowance of cigarettes should = 0. Realistic is just a simple yes for this New Year's resolution however if your resolution is to climb Everest then you may need to give this part some serious thought. The time limited aspect is often indefinite but as this is a New Year's resolution it may be worth setting this to one year, this way you can measure your performance such as being smoke free for 6 months means your half way to completing your goal. If after one year you have kept up with your resolution then the next New Year means you can either continue it or start a new one with the same steps.
Now that you have a better understanding of your New Year's resolution you may need a few additional tips to keep you motivated to keep up with them. First it would be best not to make too many New Year's resolutions, one is enough but any more than two or three will be like juggling where you might find yourself dropping all of the balls. The love and support of family and friends can also be a great help for people, so tell them what your resolutions are and they might even have some advice of their own. We also have an in built desire to succeed in front of others so simply by telling people what your resolution is will be enough to keep you on the right track. If your New Year resolution is to kick a bad habit then visual aids can serve as a good reminder, they can be as simple as a note of the fridge door which you have to look at every morning. Not believing in yourself can also be many people's downfall, will power is what many of us ultimately rely on to stick to our resolutions day to day but if you don't believe you have any will power then you will quickly fail. Will power is all about belief, believe you have will power and are strong and you will be able to resist any temptation. Finally you also have to be honest with yourself, having defined your new SMART resolution your have stick to it and recognise when you are straying off course. If you do have a slight set back don't give up, recognise it and start over with an increased determination to succeed.